This is pretty cool, actually its probably the coolest thing on youtube apart from those upskirts of Bea Arthur. You will need earphones for this otherwise it will not work, also close your eyes while it plays for the supreme effect. It uses recording tech to trick your ears, very clever.
That one was for your ears, this one is a hand job for your eyes. Just follow the instructions...
In the 90's Mike Tyson sold one of his mansions to a con man who ended up in jail for trying to swap it for a stolen diamond the size of a chihuahua's head. Its apparently just been left derelict and wide open, feel free to wander through...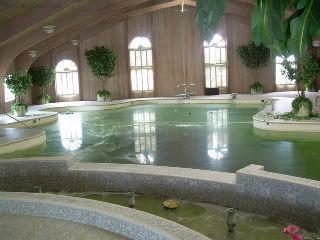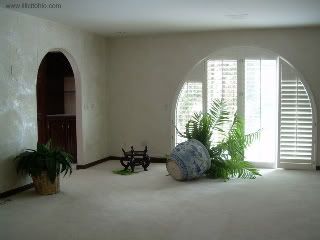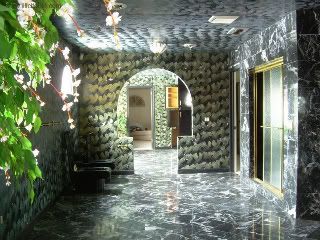 Click the Yellow links to download songs...
9th wonder - Everybody loves the sunshine(remix).mp3

Diplo - California Soul(remix).mp3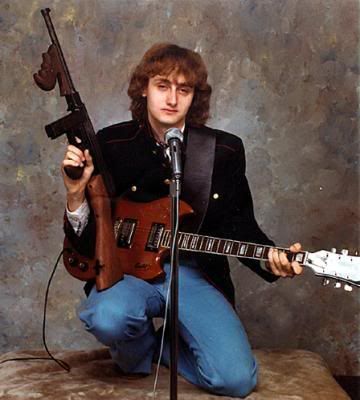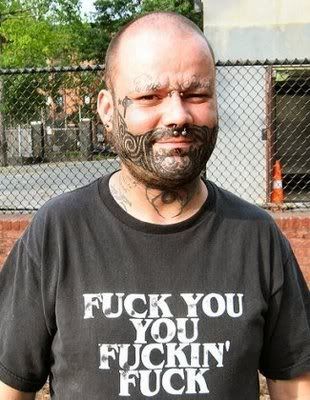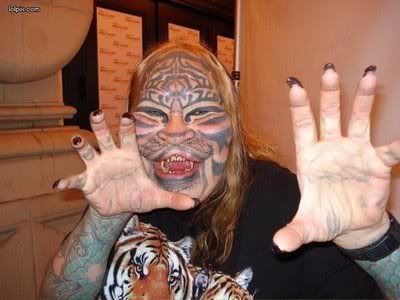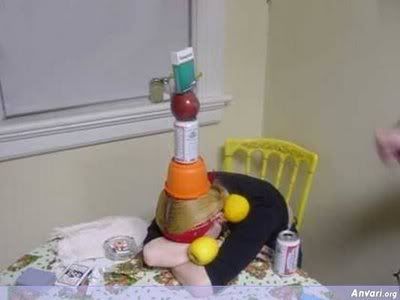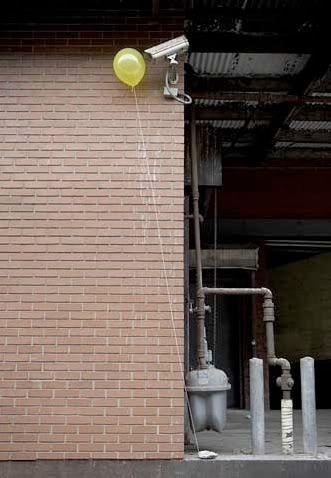 CSS - Move.mp3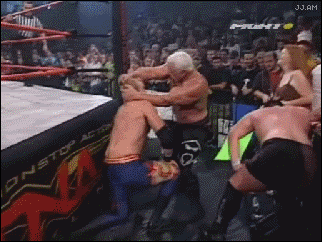 Van Damme is creepy...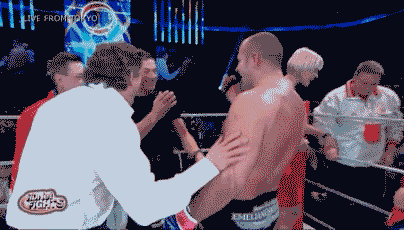 I know I said I wouldn't do any more critter posts but I will just touch on some of our aquatic friends.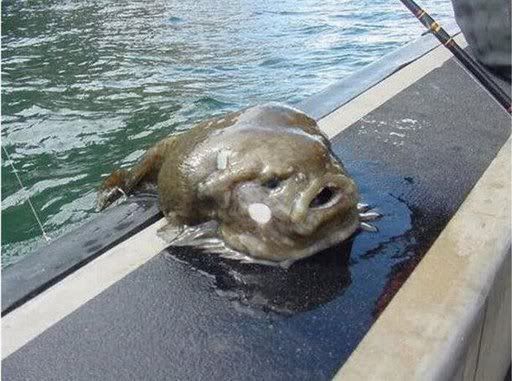 Go to the Congo River (or Lake Tanganyika in Central Africa) and try to catch a Goliath Tiger Fish (aka African tigerfish or giant tigerfish), or Hydrocynus Goliath. Just make sure not to go swimming in these waters, as this kind of fish indeed is known to attack humans (the only freshwater fish in Africa that would do so)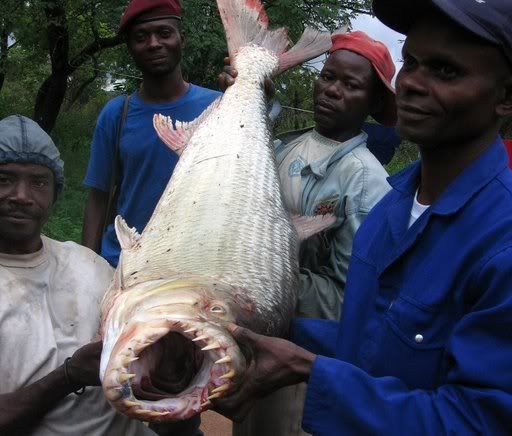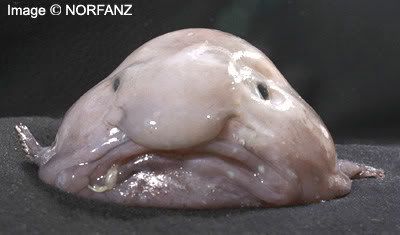 The firefly squid also called the sparkling enope squid has special deep-blue light producing organs called photophores - by flashing the lights on and off, it can attract prey before trapping it with its tentacles. Each year off the coast of Toyama Bay, Japan, billions of these tiny squids will gather to spawn, creating a cool lights show, see below.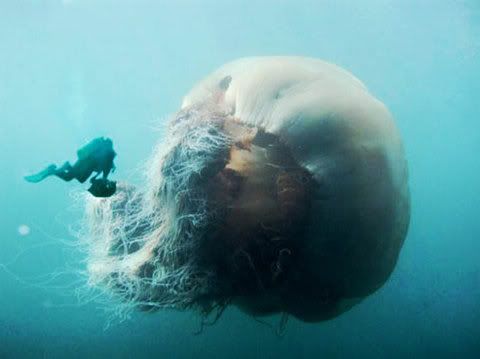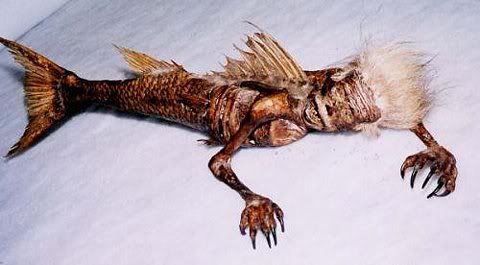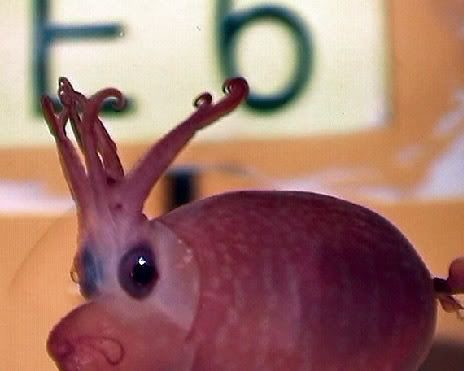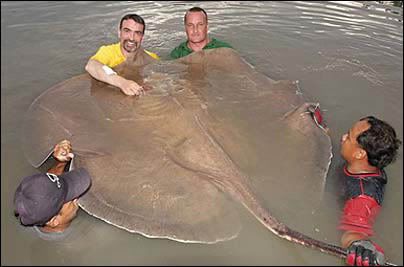 Pase rock @ Amanda Blank - Sexy MF(Japattack remix).mp3
The Sensual Man
Also known as 'Paolo il caldo.' Exciting, sensual. The good old days when 'reluctant ladies' fondly replaced rape. Nice.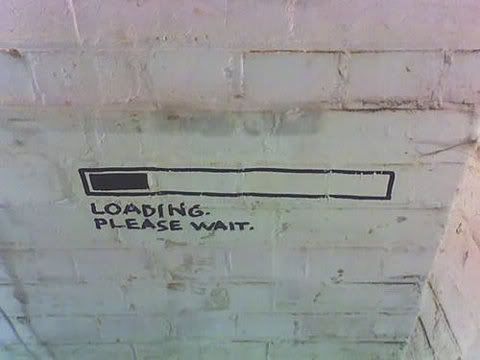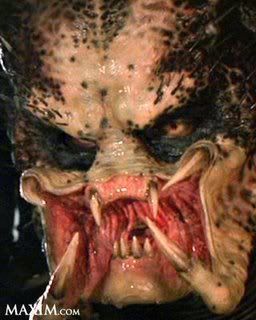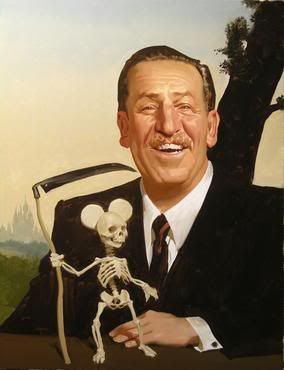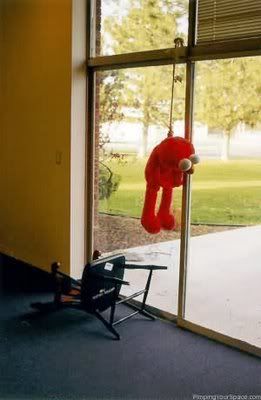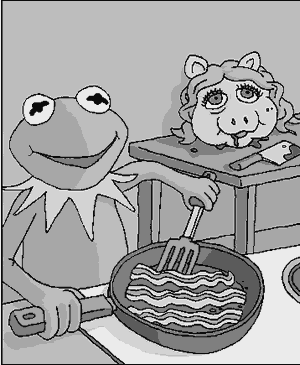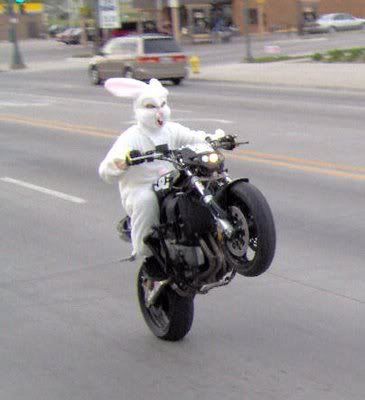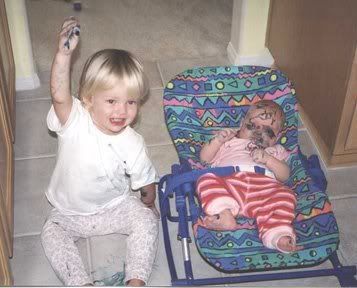 Richard Dawkins is what we should all strive to be.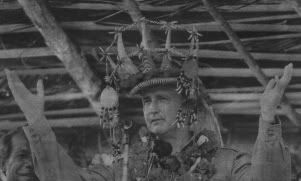 Paul Keating was the best Prime Minister, he was an economic rationalist like Jeff Kennett but had a heart and better taste. Seeing him decimate Alexander Downer on question time was almost a religious experience. Here are some of his finest quotes.
On John Howard:
"I am not like the Leader of the Opposition. I did not slither out of the Cabinet room like a mangy maggot..."
"The little desiccated coconut is under pressure and he is attacking anything he can get his hands on... (he is) still there araldited to the seat."
"...the brain-damaged Leader of the Opposition..."
"he is basically a shiver waiting for a spine to go up"
On Former Leader of the Opposition, John Hewson:
(His performance) is like being flogged with a warm lettuce.
I'd put him in the same class as the rest of them: mediocrity.
This is the sort of little-boy, stamp your foot stuff which comes from a financial yuppie when you shoe him into parliament.
"We're not interested in the views of painted, perfumed gigolos."
On the Liberal Party:
"What really amuses me and almost makes me spew..."
"These intellectual hobos"
"...small time punk stuff coming from a punk Opposition."
"Codd will be lucky to get a job cleaning shithouses if I ever become Prime Minister."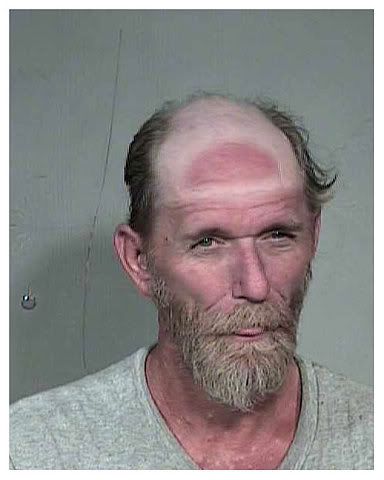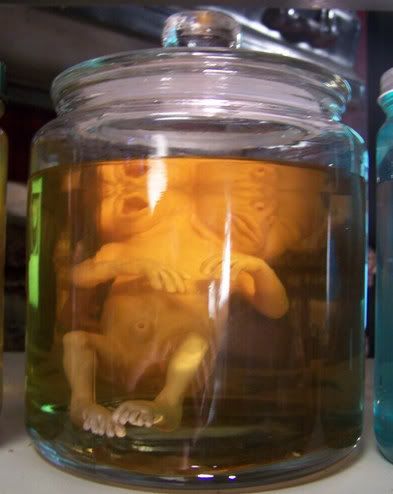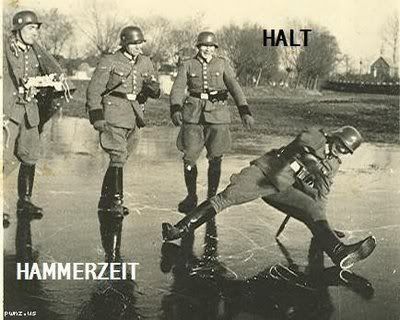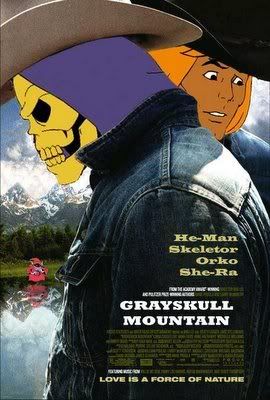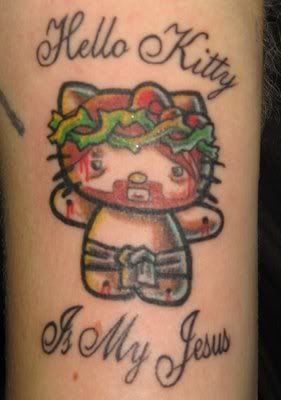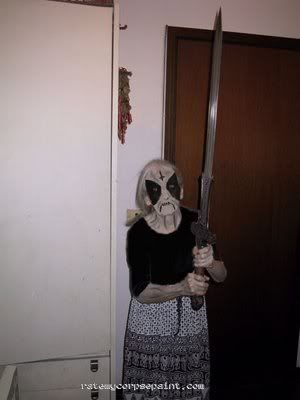 Child prodigy's shit me to tears...
Im pretty sure Dov Charney could be the Real Iron Man, the similarities are staggering. For those who don't know, Dov Charney is the super rich, incredibly eccentric founder and CEO of American Apparel. (Granted, he designs clothing instead of missiles, but Marvel was most likely acutely aware of the fact that a comic about a witty, playboy polo-shirt-salesmen just wouldn't sell.) When you ignore the difference between Stark's weapons and Charney's clothing, you'll see just how staggering the similarities are. Both men are fast-paced entrepreneurs who built their empires from scratch and are notorious for their suave business savvy. Further, while Tony Stark took heat and received praise for refusing to sell weapons to terrorists, Charney received a similarly mixed reaction when he decided to pay his workers fair wages and by refusing to outsource. Two men, two successful businesses despite nontraditional practices, two facial-hair-champions.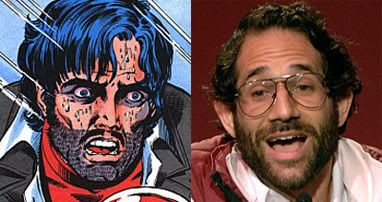 Also, the womanizing. Iron Man comics are loaded with evidence of Stark's shameless, near-constant boning of any woman who crosses his path, and Charney has had five sexual harassment lawsuits launched against him and once masturbated in front of an interviewer for Jane Magazine. It's safe to assume that if masturbating in front of interviewers was permitted in Marvel Comics, Tony Stark would be the one guilty of it.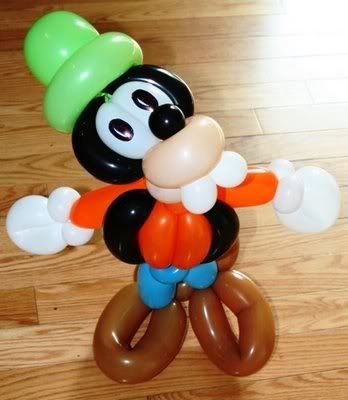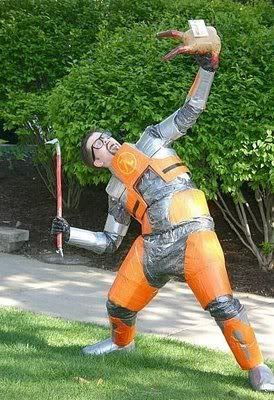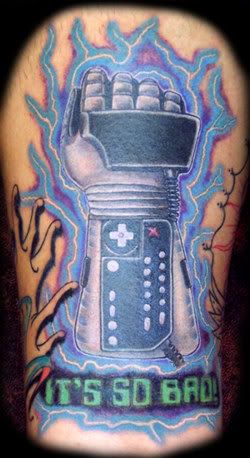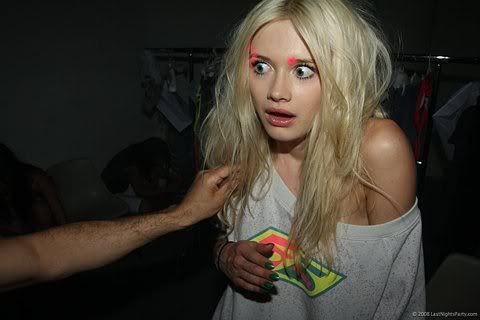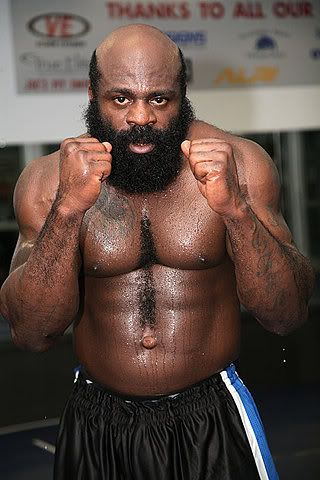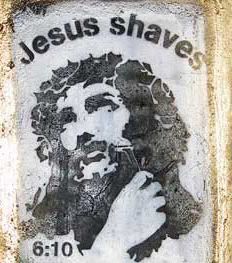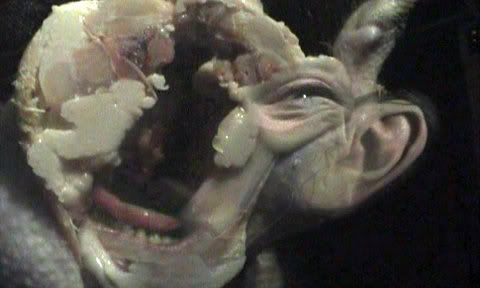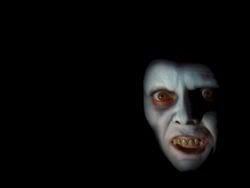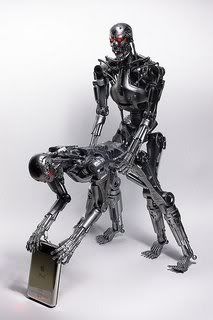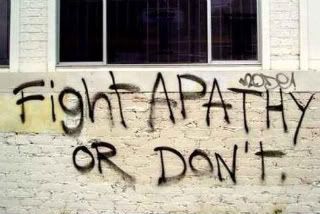 Little cars were big in the 60's. Apart from being terribly unsafe, they did look like a lot of fun.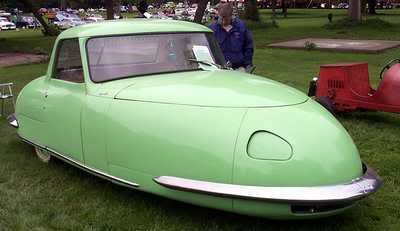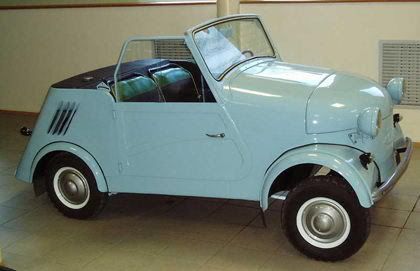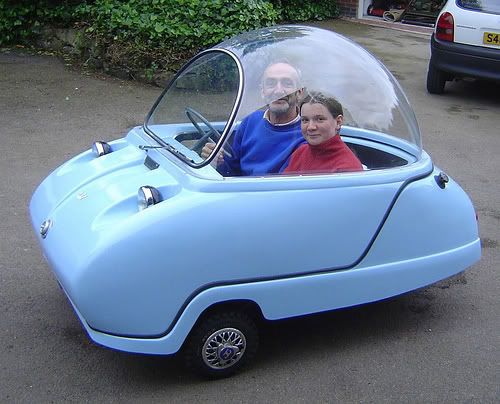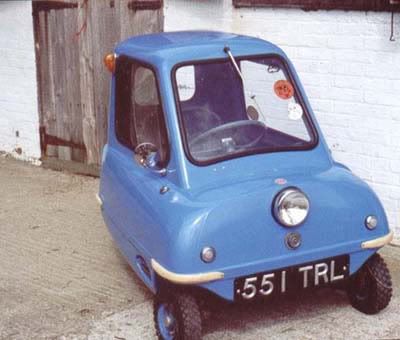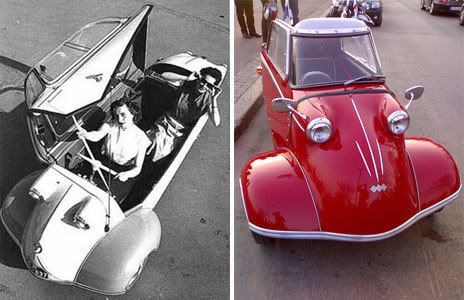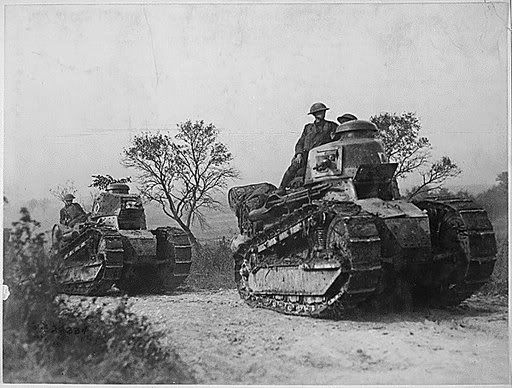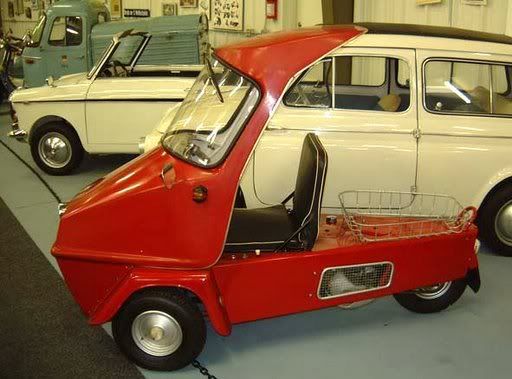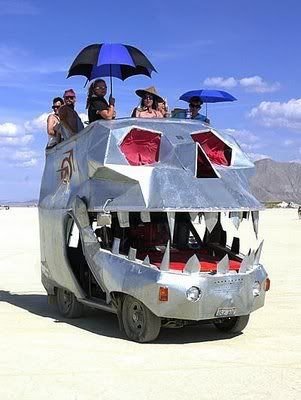 If you thought that lie detector show The Moment of Truth crossed the boundaries of good taste by forcing people to air their dirty laundry for large amounts of cash, NBC once stooped even lower by offering the same opportunity to kids in exchange for lesser spoils such as a collection of Hardy Boys novels and a remote controlled robot.
That's right, in order to win this game, you not only have to humiliate your brother or sister on national Saturday morning television, you also had to incriminate your parents and provide Child Protective Services the evidence they need to rip you from your family and stick you in a foster home. Even Laurie Faso seems uncomfortable when the adorable little freckle faced girl specifies that her parents spank her brother "with a belt."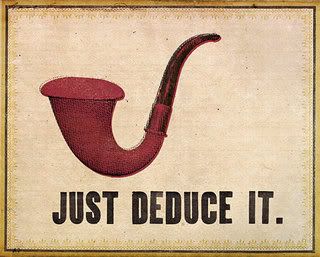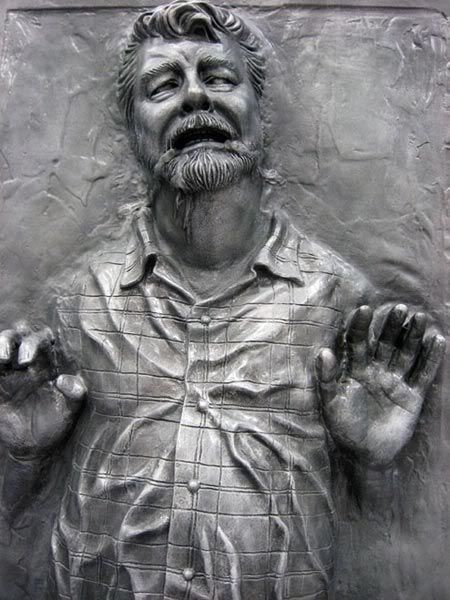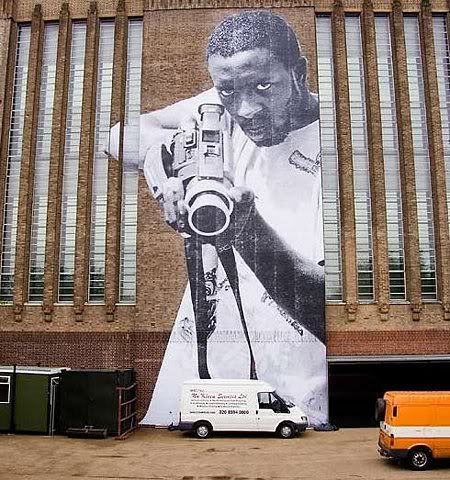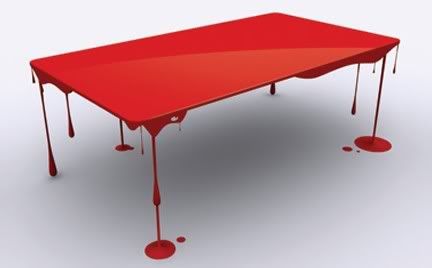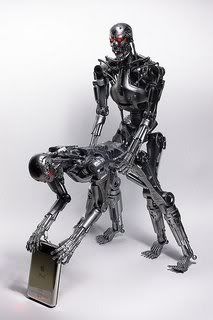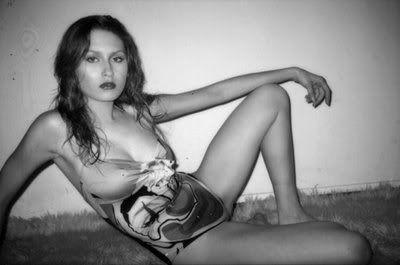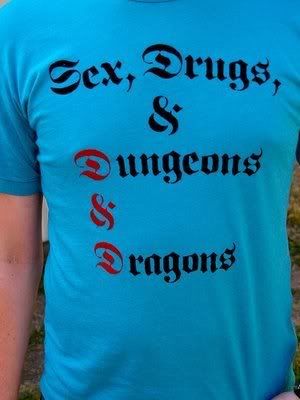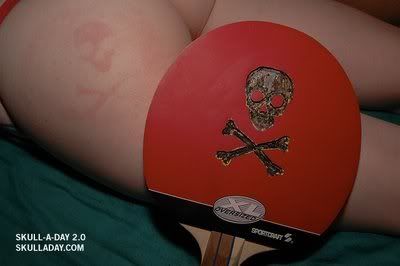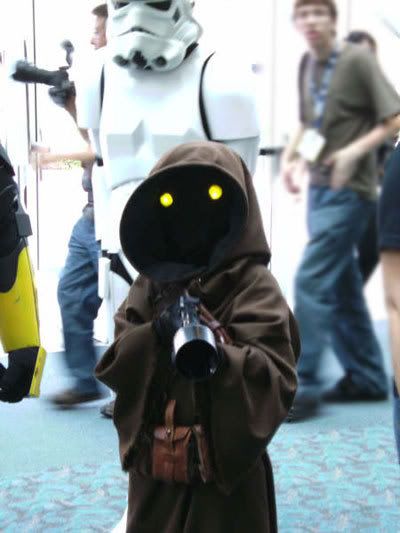 These days its very hard to get away with anything.On November 24, 1971, a man boarded a plane in Portland under the mundane fake name of Dan Cooper. He was dressed in heavy clothing and sunglasses and had a bomb in his suitcase. This was in an innocent time before anyone realized passengers should be checked for that sort of thing, so security was based on the honor system.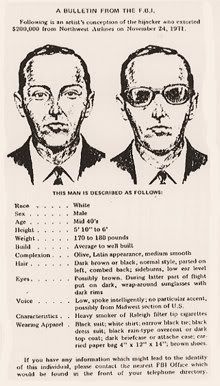 Mr. Cooper sat down and handed a note to a stewardess telling her the plane was being hijacked and that he had a bomb (hijackers weren't nearly as rude back then). He demanded $200,000 and four parachutes upon arrival in Seattle.
This is the point in most hijackings where the plane lands and a police sniper shoots the hijacker in the head. Cooper, however, had a plan.
Once on the ground Cooper let all the passengers off (keeping three crew members on board to fly the plane) and in exchange, he got his cash and parachutes. He ordered the pilot to take off once more, while the FBI could only stand on the tarmac below and shake their fists up at the sky.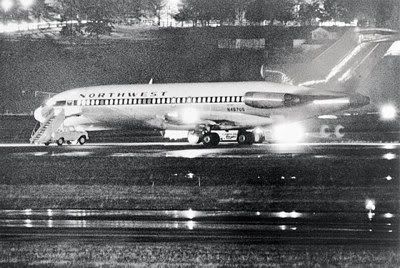 Cooper and the crew flew to Reno, Nevada, where he forced them to fly the plane low and slow, which are parachutin' conditions. Cooper lowered the rear stairs, jumped out, and was never seen again. All he left behind were two of the parachutes and his tie.
When the police couldn't find the body or the parachutes they started hauling in everyone and their hijacker-looking friends. The list of suspects was at one point around 1,000 people. The first suspect they dragged in was a Portland man named D.B. Cooper who was quickly cleared as a suspect. The real hijacker was never found.
Imagine the kid who brought this action figure to the playground...Yes recreate your favorite moment from Pride and Prejudice with the Jane Austin doll.
That is all for now, there is not many songs as my file sharing site crashed yet again...I will leave you with a modern gentleman from Punchbowl.