Jackie Chan is pretty serious. Forgetting all the Hollywood garbage he has done check out his top ten most ludicrous stunts....His parents own a fruit shop in Canberra, visit it if you are there...
This song has featured in a few movies including the repugnant Clerks 2. Its actually sung by a woman and is one of the better one hit wonders of the 80's...Click the yellow links to download.
Q Lazarus - goodbye horses.mp3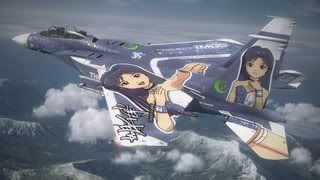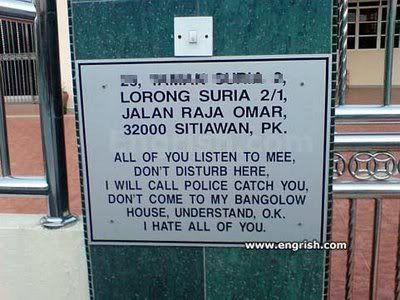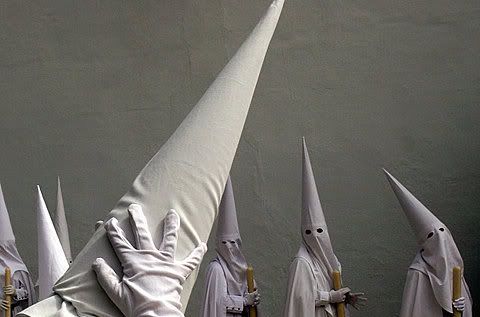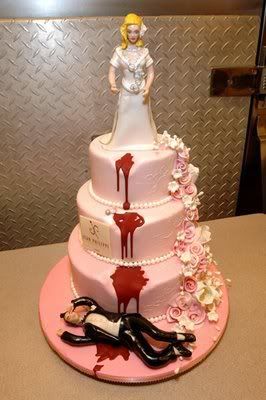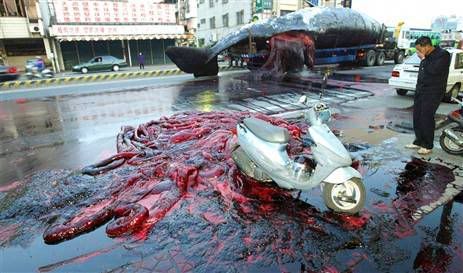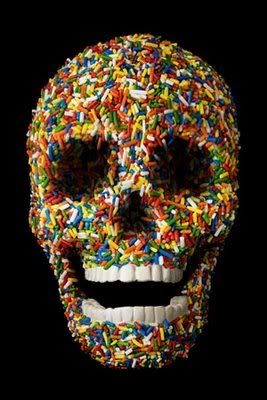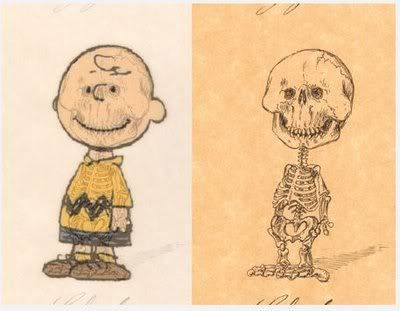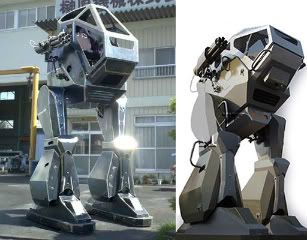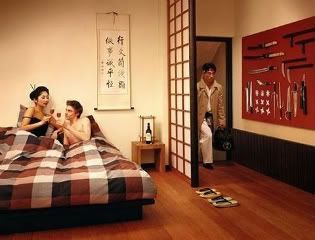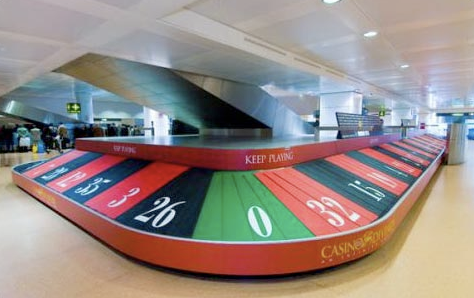 Journalists in America always joke how Bush Jr always likes to touch bald people on the head...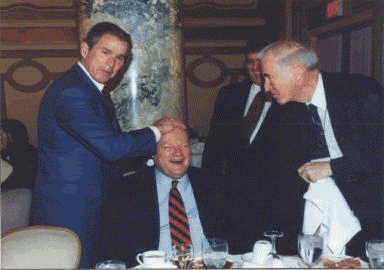 The Warriors is a fine movie and this opening theme is the perfect start to any night out...
The Warriors opening theme.mp3
Mitch Hedberg was a great stand up comedian that died from a River Pheonixesque like drug cocktail in 2005. He got extremely nervous before gigs so he wore coloured glasses, put his hair over his face or even turned his back on the audience to cure his nerves. He was a great lateral thinker and you should check him out below...
Meet Chase. I know this looks horrific but he is apparently quite ok. Chase came off second best with a car and sports this rather unique visage, only requiring daily eye drops for lubrication to have quite a normal life.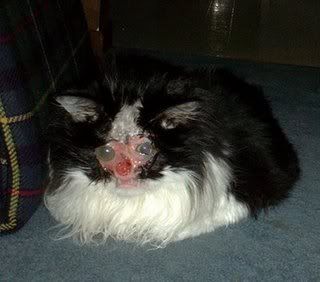 Yelle is a little pop electro chick that came out with this cute song. Nice remix too.
Yelle - Ce Jeu.mp3

Yelle - Ce Jeu(The Twelves remix).mp3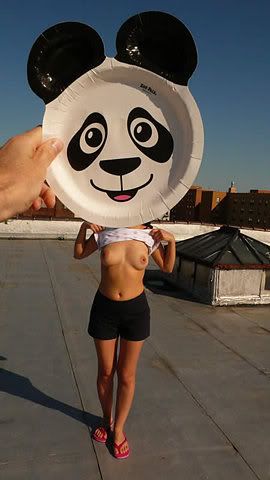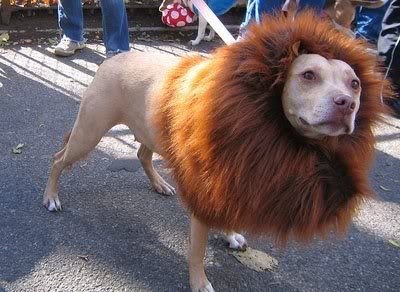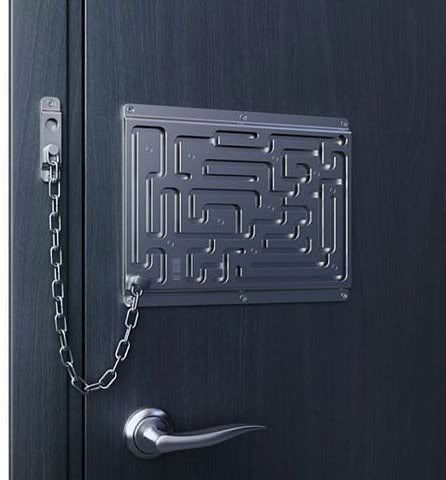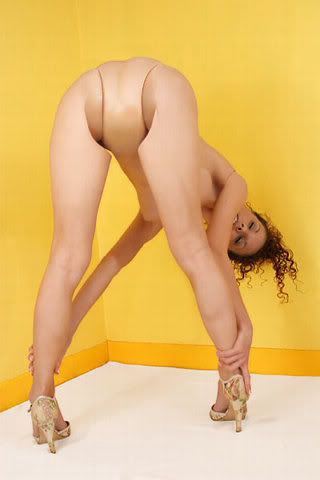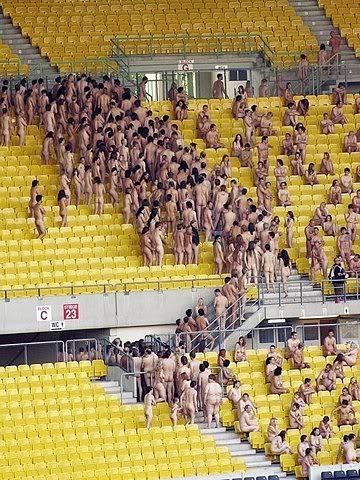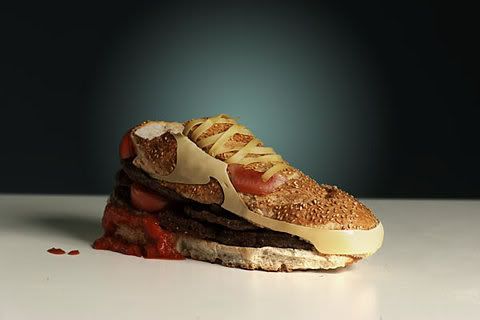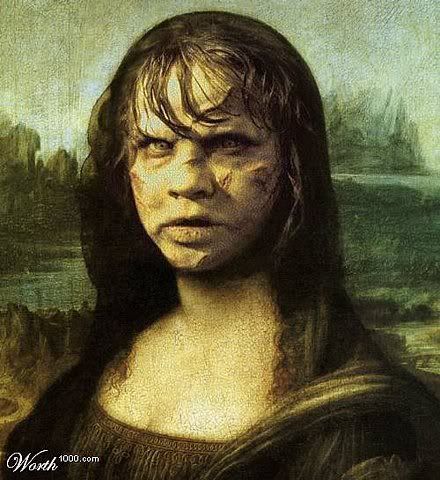 The Exorcist is a truly chilling film but even scarier is the subliminal imagery that the director inserted. They only flash for a fraction of a second so blink and you will miss them...here are a few of the frames.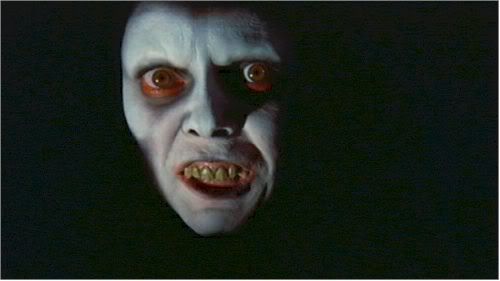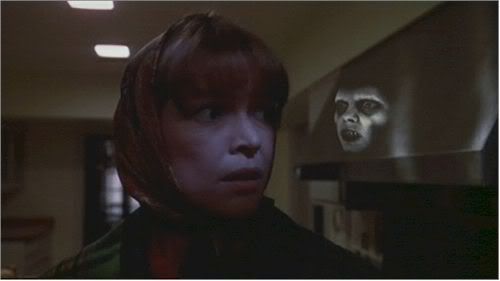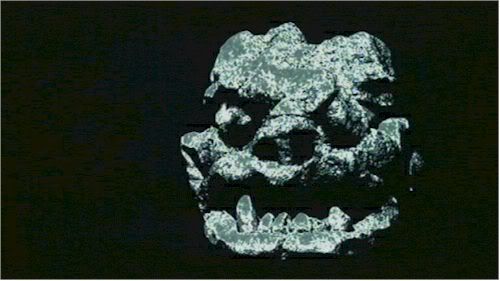 Sometimes he also superimposed the demons face over Regans very briefly like this..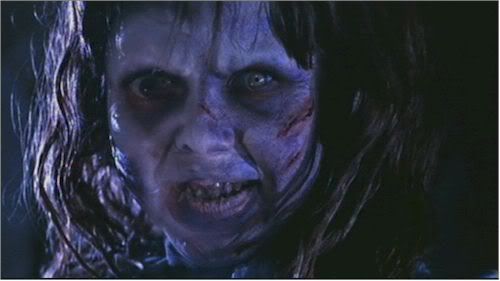 The film actually cut out a scene that ended up in the special edition years later. Here it is..
Flower Travellin' Band sound like they are a Japanese prog psychedelic band that happened the same time as Black Sabbath but knew nothing of them. They sound that way because thats actually what they are....

Flower Travellin' Band - There is no up or down.mp3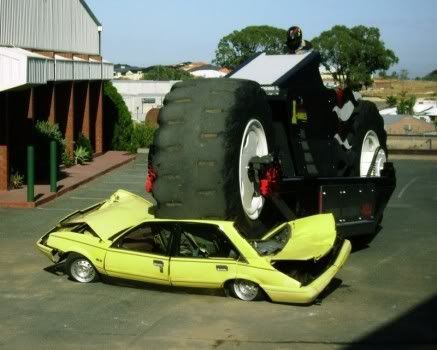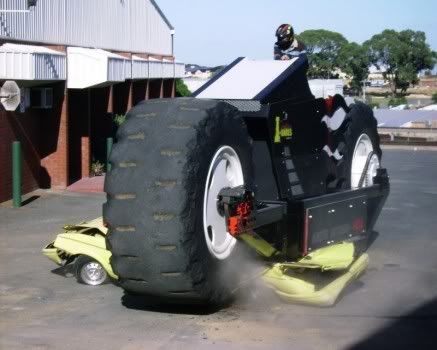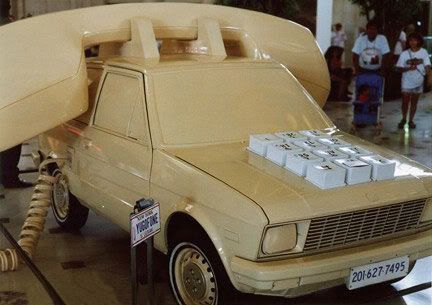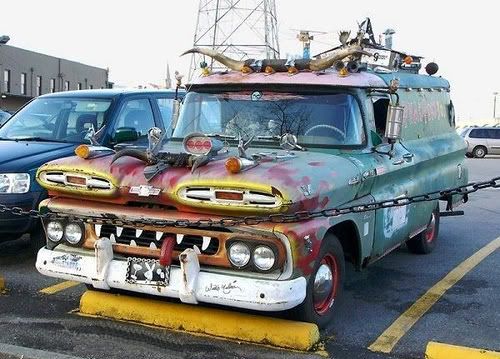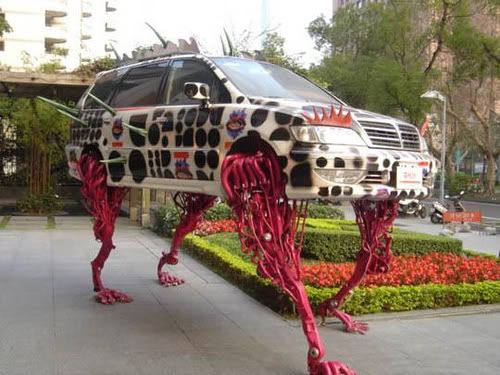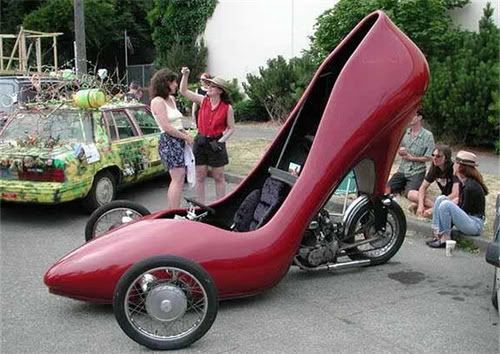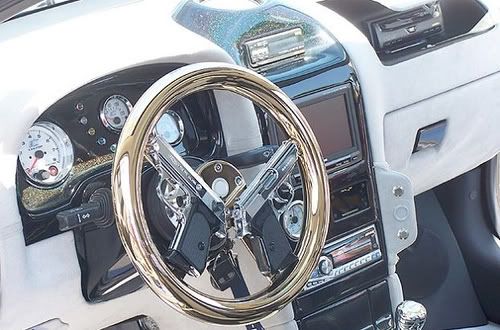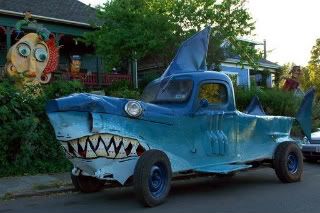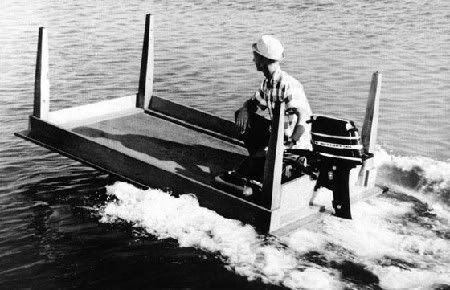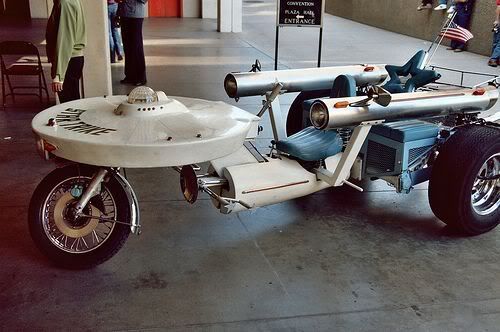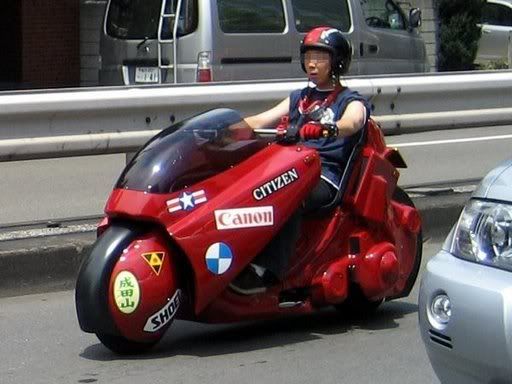 Ladyhawke is touring soon and is playing Rocket bar in late August, be sure to check her out...

Ladyhawke - Back of the Van.mp3

Ladyhawke - Paris Is Burning(Cut Copy remix).mp3
Skateboarders from the 80s can be really kick ass. Jason Jessee used to steal all of the remotes from house parties he went to, he is not allowed to board an aeroplane anymore after he was seen carrying a book with Suicide Bomber written on its front and muttering to himself. He is also big in Japan and obsessed with chickens.
Here is the trailer for the film made about him.
And his response to having a film made about him...
The X games are huge now and they have an event for skaters that I think should be called "Dont get Paralyzed". Danny Way actually recovered from this to keep competing and come second.
Jake Brown on the other hand received a compacted spine, internal bleeding, broken ribs, lacerated lungs and de-soled his shoe from this one...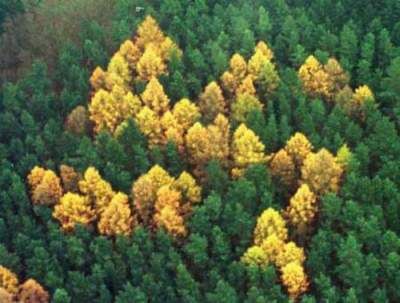 The forest swastika was a patch of carefully arranged larch trees covering a 3,600 m² (4,300 sq yd) area of pine forest near Zernikow, Uckermark district, Brandenburg, in northeastern Germany. The reason behind the planting of the trees is unclear, but it has been suggested that it was laid out in 1937 by locals to prove their loyalty after a businessman in the area was denounced and sent to a concentration camp by the Nazi Party for listening to the BBC, or that a zealous forester convinced local Hitler Youth members to plant the trees in commemoration of Adolf Hitler's birthday.
For a few weeks every year in the autumn and in the spring, the colour of the larch leaves would change, contrasting with the deep green of the pine forest. The short duration of the effect combined with the fact that the image could only be discerned from the air and the relative scarcity of privately owned aeroplanes in the area meant that the swastika went largely unnoticed after the fall of the Nazi Party and during the subsequent Communist rule. However, in 1992, the reunified German government ordered aerial surveys of the state-owned land. The photographs were examined by forestry students, who immediately noticed the design.
The Brandenburg state authorities, concerned about damage to the region's image and about the possibility that the area would become a pilgrimage site for Nazi supporters, attempted to destroy the design by removing 43 of the 100 larch trees in 1995.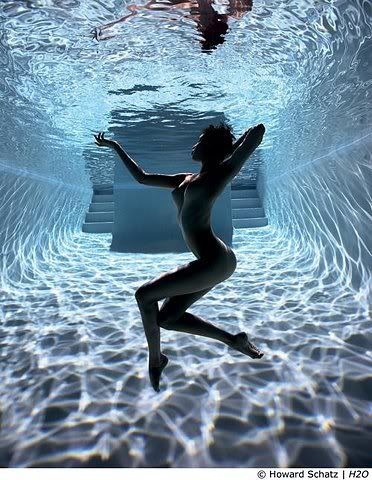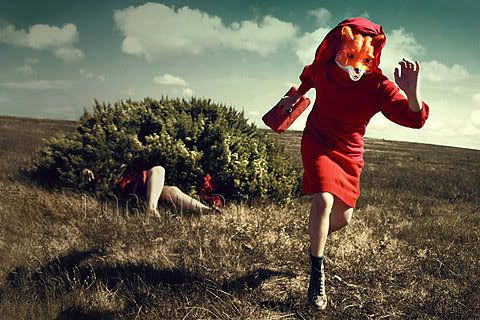 A couple that bought a disused boeing and converted it into a forest retreat.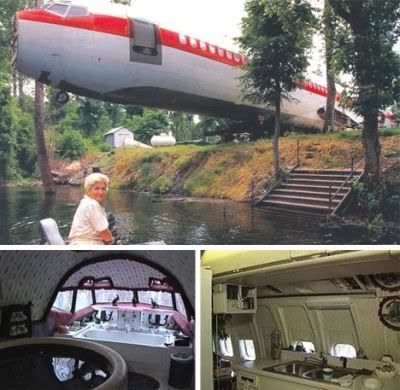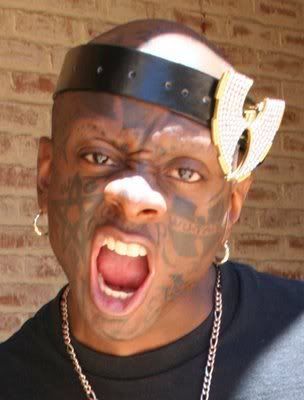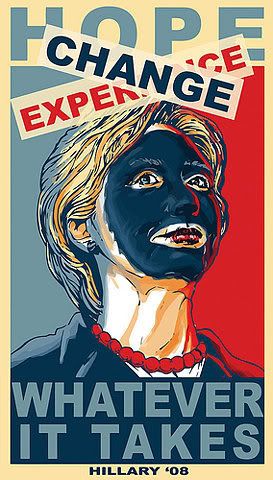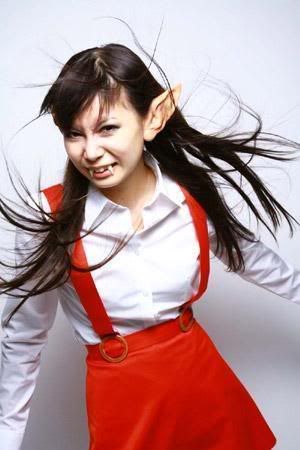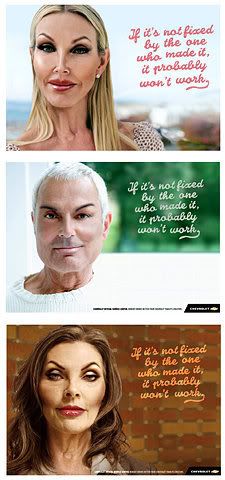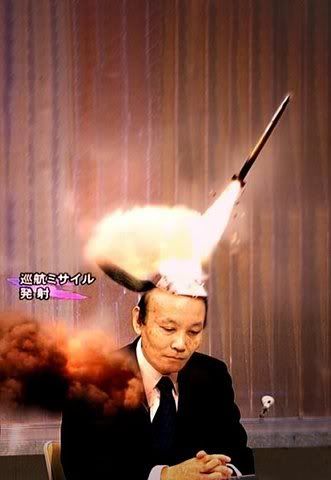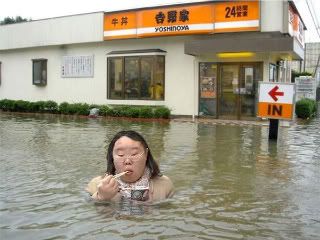 The Secret Chiefs 3 were essentially Mr Bungle without Patton. They are your typical middle eastern techno cabaret act...

Secret Chiefs 3 - Renunciation.mp3

When you have a beached whale in your neck of the woods, make sure you have a good brainstorm before you decide what to do with it.
I had an ex that could do this...
And while we are on the topic its nice to see that America is still spearheading culture in every aspect.....
Robert Palmer started off making reggae. He lived in Barbados and only left the country to tour. As well as being simply irresistible he made this gem 25 years ago that still stands up...

Robert Palmer - Looking for Clues.mp3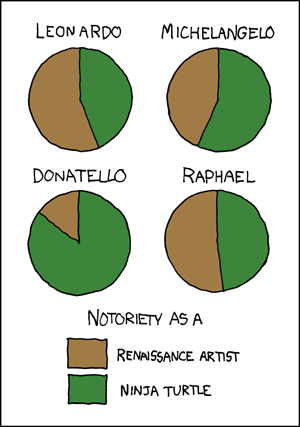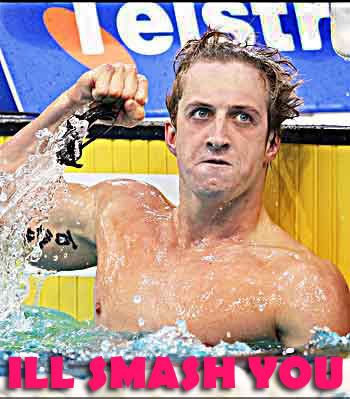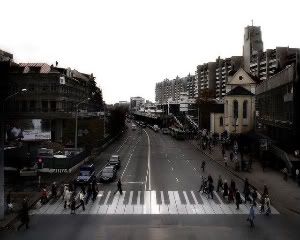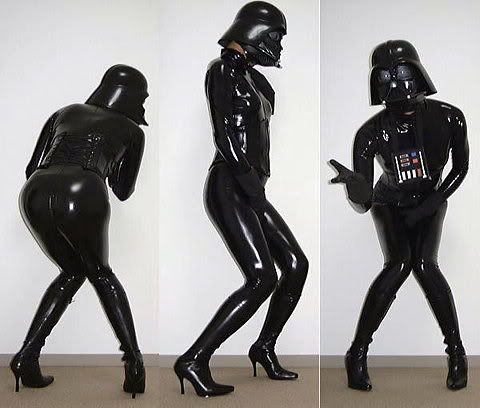 Almost 25 years later, Ernie Hudson still decorates his car to remind people that he was the other guy in Ghostbusters.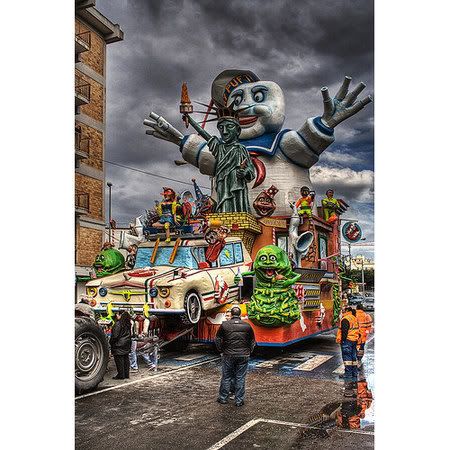 Here are several celebs who look like aging lesbians.
Warren Beatty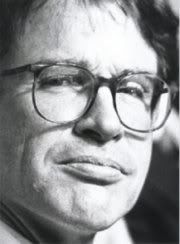 John Denver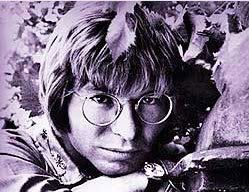 Dana Carvey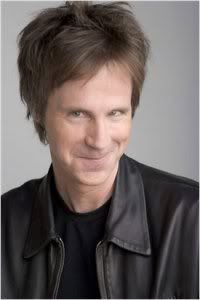 Kim Jong II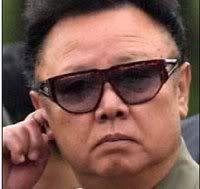 Robert Redford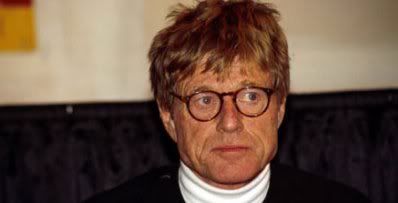 Rick James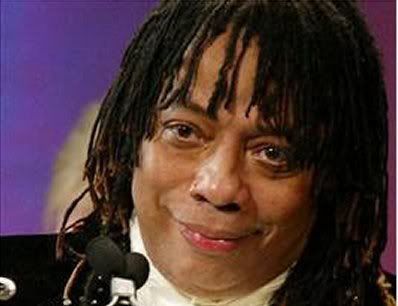 Ricky Gervais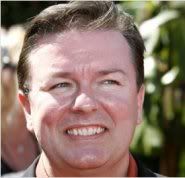 Kyle Mclaughlin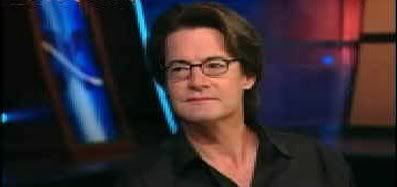 Masi from heroes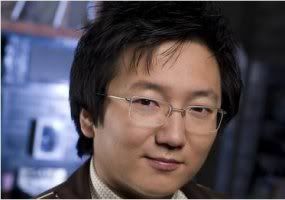 Immortal Technique is really raw but this song has I think the most offensive lyrics ever written..
Immortal Technique - Obnoxious.mp3
Zeitgeist is one of those conspiracy doco's but is a little more polished than the rest. It implies I think a little too much but the first section is pretty crucial viewing. Please watch this.
Sia is from Adelaide and kicks a lot of ass. Here are two of her songs from her latest LP.
Sia - Buttons.mp3
Sia - Girl you lost to cocaine.mp3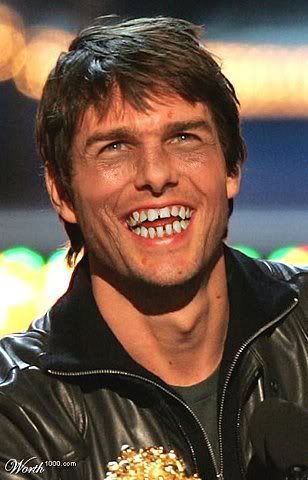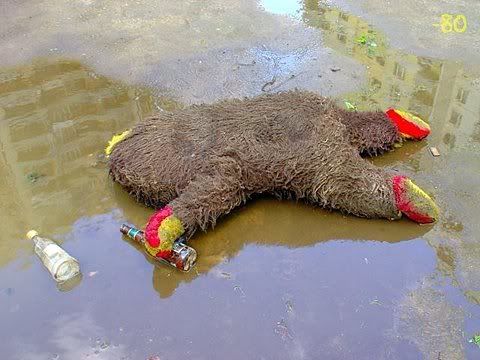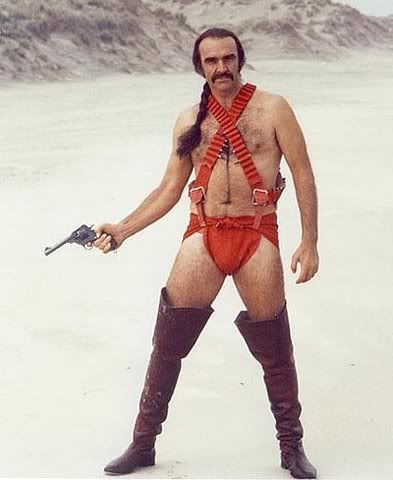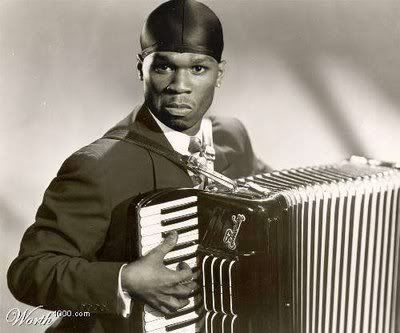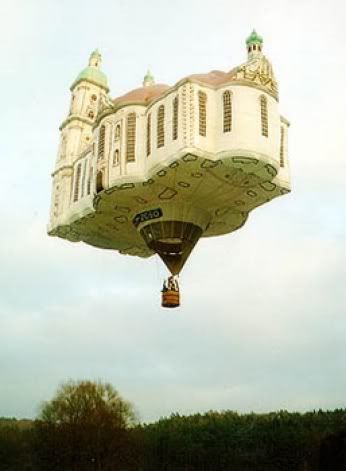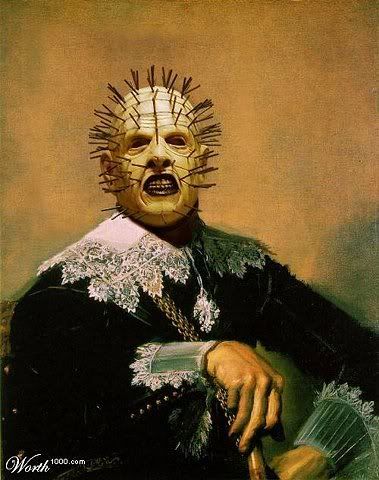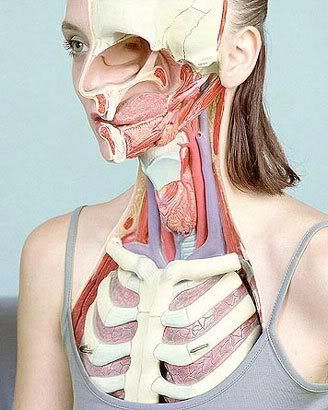 Steven Wright is a comic that pops up everywhere, I will leave you with some of his best quotes. Adios
All those who believe in psychokinesis raise my hand.
I almost had a psychic girlfriend but she left me before we met.
Support bacteria - they're the only culture some people have.
Ambition is a poor excuse for not having enough sense to be lazy.
Why do psychics have to ask you for your name?
If at first you don't succeed, destroy all evidence that you tried.
The problem with the gene pool is that there is no lifeguard.
A fool and his money are soon partying.
99 percent of lawyers give the rest a bad name.
I spilled spot remover on my dog. Now he's gone.
What's another word for Thesaurus?