Sometimes a youtube comes along that really grasps the essence of animal rape.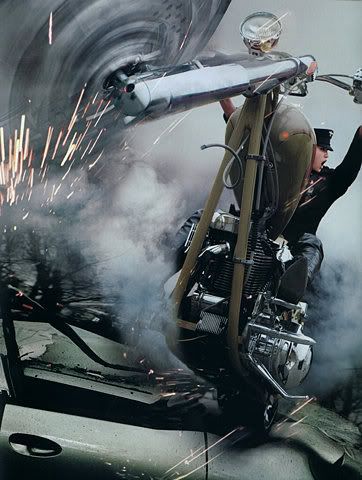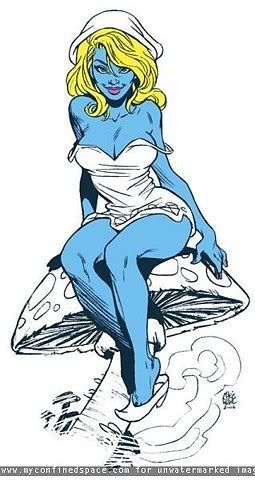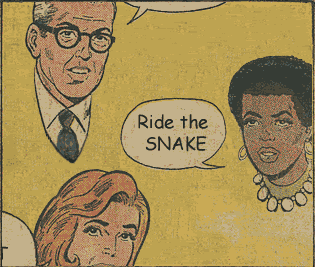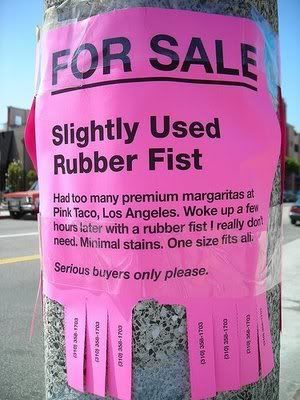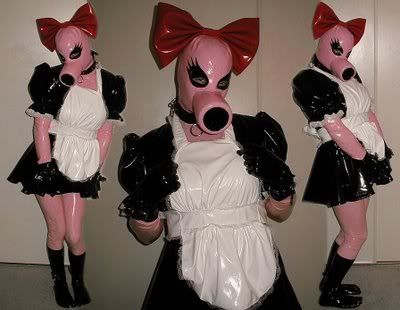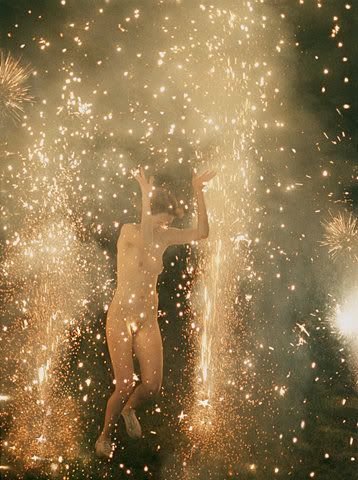 People really really really like this song. I don't really get it but this remix is pretty delicious.

Electric Feel - MGMT(Aeroplane remix).mp3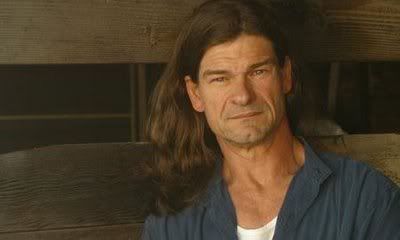 Don Swayze looks like a Patrick Swayze wax work gone slightly wrong, among the many tv appearances he's made over the years he once played a mentally handicapped man suspected of murder in an episode of Matlock. It must be hard to live in the shadow of such greatness...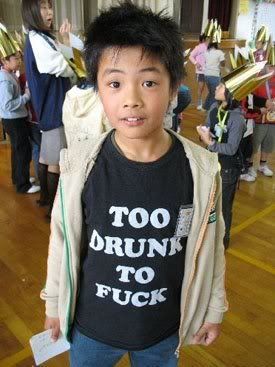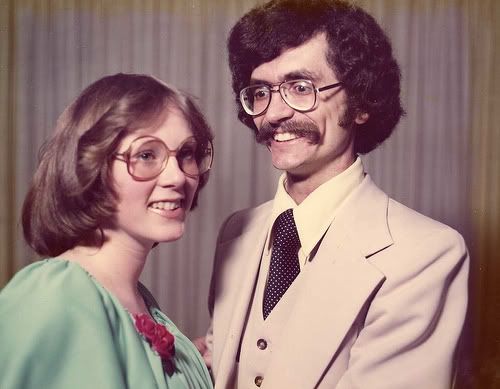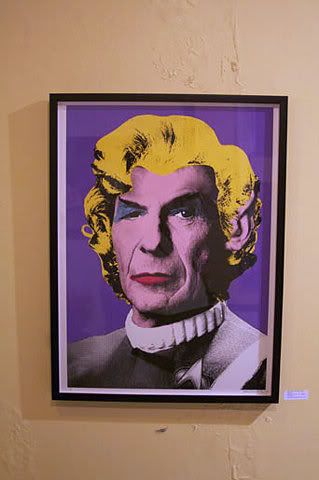 The man below is actually real.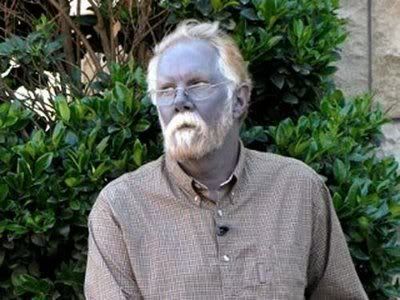 He has been a firm believer in Silver as a main part of his diet and it has turned his skin bright blue. Watch more on Papa smurf below.
In the 70's Australia had Sharpies. They were sort of like our version of the English Mods that kicked the shit out of hippies whilst wearing cardigans and sporting mullets. They even had the "Sharpie dance" that can be seen in the video below. This was a time when Australia had its own if not yet defined identity. I prey for their return...
Renee Geyer told people she hated this song even though it was one of the 80's biggest hits. She lost half her fan base since she wrote a campaign song for the Liberal party and deservedly has been languishing ever since...This song reminds me of a a lot of brassy hot girls dancing in a congo line. Agreed?

Renee Geyer - Say you love me.mp3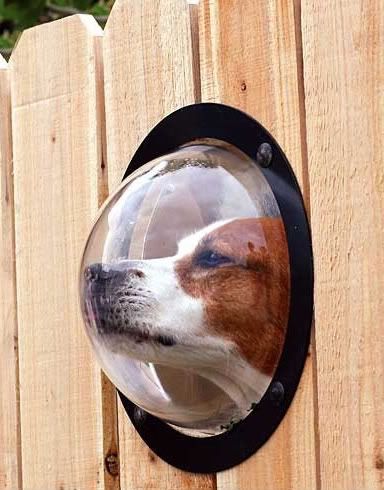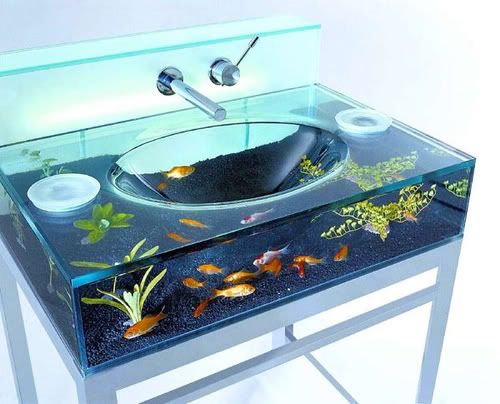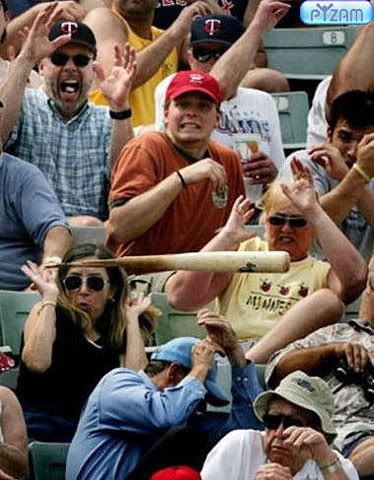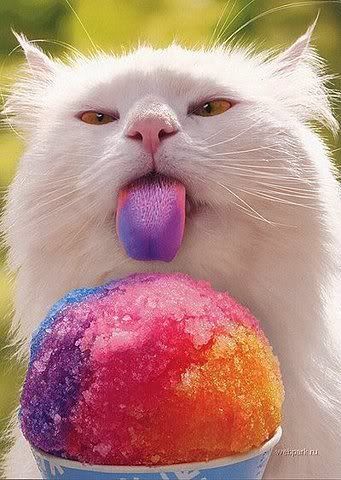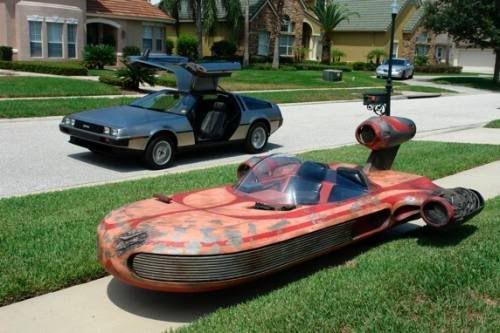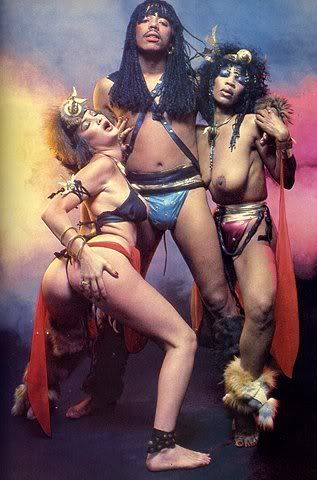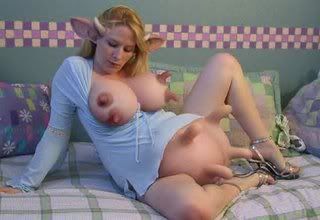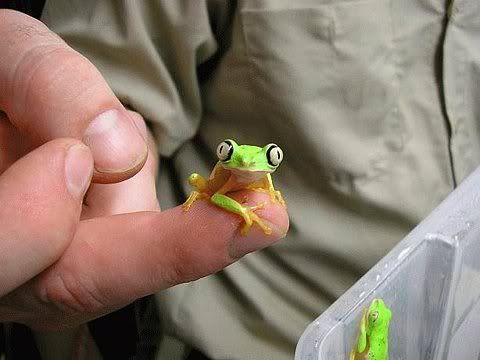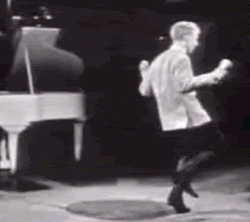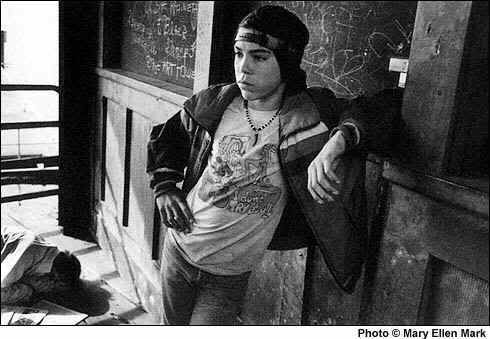 Streetwise was a documentary from 1984 that followed around street kids from Seattle's downtown area. Most of these kids were very young and in situations that were very adult and harrowing, some of them later on in life were killed by a local serial killer. If ever you think you have it rough just watch this. The first part is below.
THE OTHER PARTS ARE FOUND HERE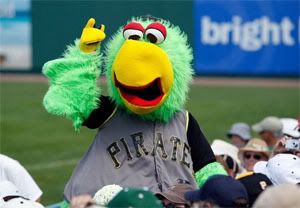 The Pirate Parrot has been the mascot for the Pittsburgh Pirates baseball team since 1979, which by sheer coincidence happens to be when cocaine use was reaching its peak both in the USA and in major league baseball.
In 1985, several players for the Pirates became implicated in a drug scandal that led to the Pittsburgh Drug Trials. Big names like Keith Hernandez, Lonnie Smith and Tim Raines testified before a grand jury about how rampant coke use had become among players (Hernandez guesstimated that 40% of major league players were on cocaine). Tim Raines testified that he kept a vial of coke in his uniform pocket, making sure to only slide headfirst so he wouldn't break it.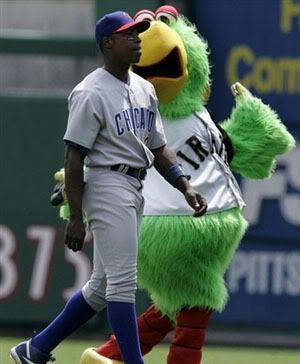 Where did they get all that blow? From a dude in a big, fluffy parrot costume. Kevin Koch, who portrayed the Parrot when the shit went down, admitted to both using cocaine and to relaying the drugs to the team. Koch is rumored to have stashed the cocaine in his oversized beak during the games which makes me wonder if a strong sneeze would have sent a cloud of the stuff into the crowd.
Koch escaped prosecution by cooperating with the FBI, agreeing to wear a wire which we're assuming he also hid in his beak. And thus the Pirate Parrot, presumably in full parrot costume, got the goods on his drug supplier, who we like to imagine looked and talked exactly like Tony Montana from Scarface.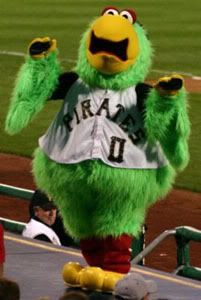 Koch was stripped of his feathers and was no longer allowed to act as the Pirates' mascot. Im guessing he wasn't going to put that job on his resume anyway.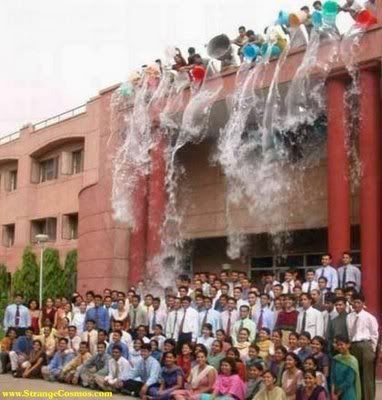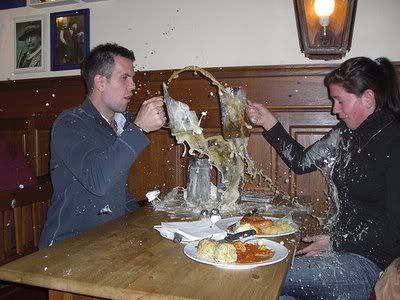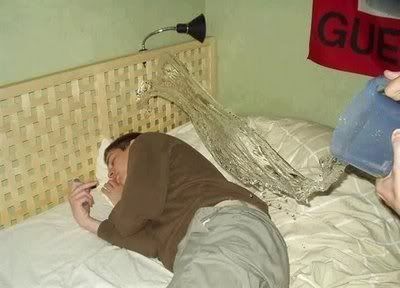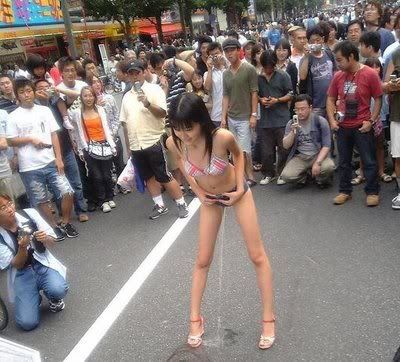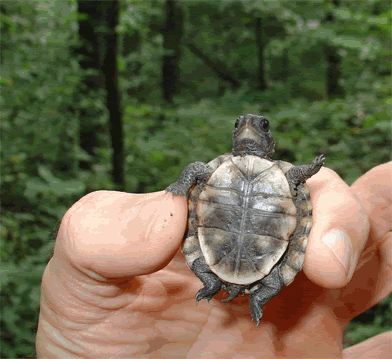 Ladytron are playing at Parklife. Im sure that most of the trash attending wont like them and Im not sure how they will translate live but they are really good and have plenty of good remixes. This track is great.

Ladytron - Ghosts.mp3
Russian Ivan Ukhov, one of the top high jumpers in the world, decided to show up for the recent Lausanne Grand Prix drunk on vodka and Red Bull. Now, while being drunk might make you a better pool player, it certainly doesn't make you a better high jumper.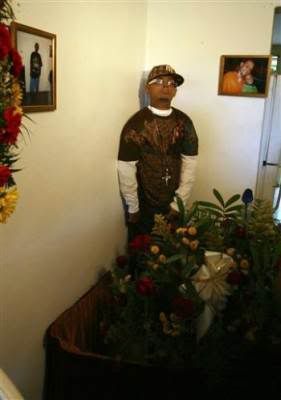 A Puerto Rican man has been granted his wish to remain standing — even in death.
A funeral home used a special embalming treatment to keep the corpse of 24-year-old Angel Pantoja Medina standing upright for his three-day wake.
Dressed in a Yankees baseball cap and sunglasses, Pantoja was mourned by relatives while propped upright in his mother's living room.
His brother Carlos told the El Nuevo Dia newspaper the victim had long said he wanted to be upright for his own wake: "He wanted to be happy, standing.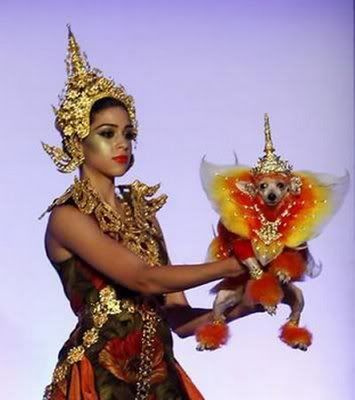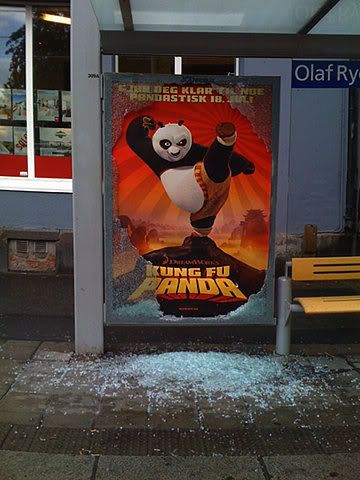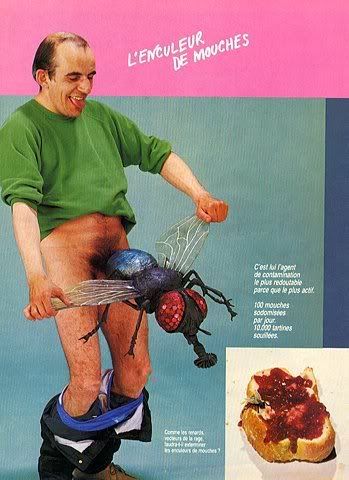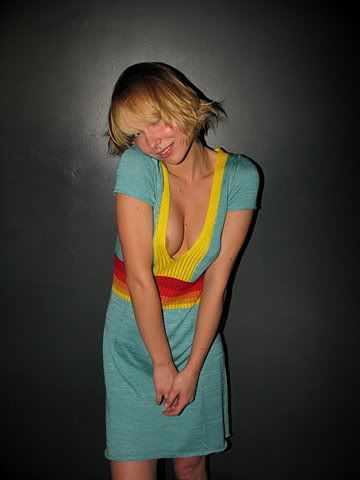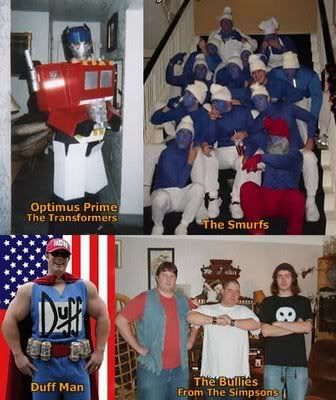 sorry for that one.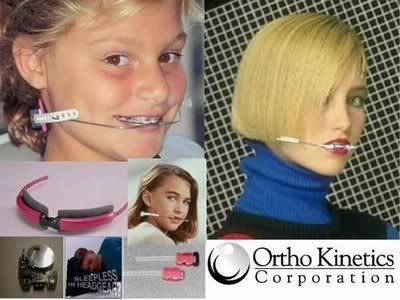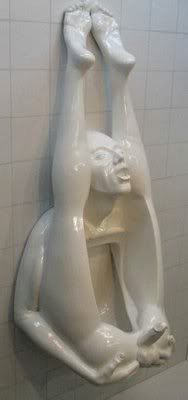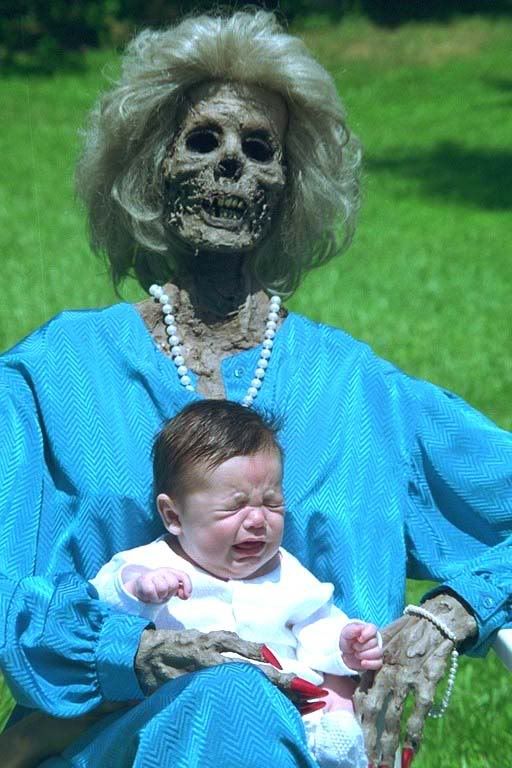 This remix sounds like being slowly chased by a rusty robot whilst eating grape jelly crystals...In the dark.
The Kills - U are a fever (Remdog remix).mp3
QUESTION: What is orange and yellow and would look great on these people below?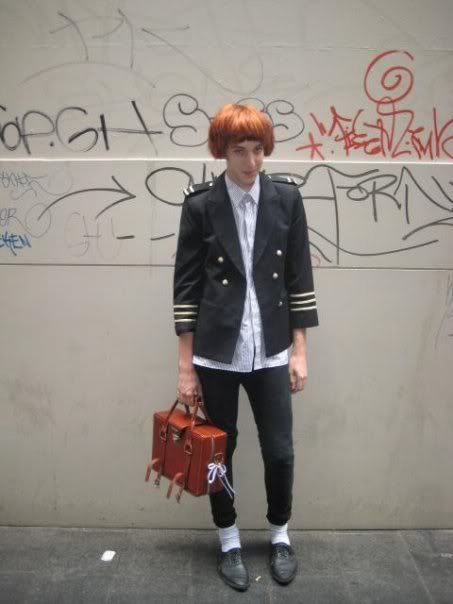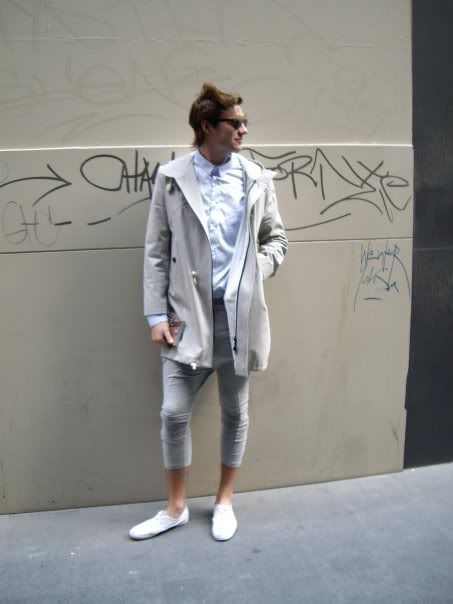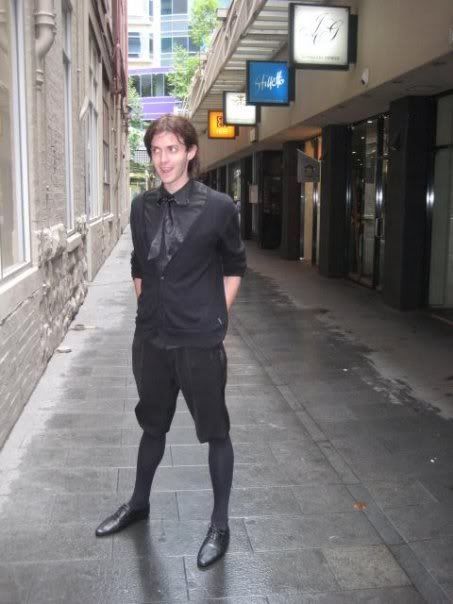 ANSWER: FIRE
George Carlin died earlier this year like a lot of old people but he was better than most. I agree with most his stand up but his views on words and language are spot on, its all about intent. Watch, laugh and learn.
Some people just snap at work and have a bit of a tizzy. Others do this.
Fedor "The Last Emperor" Emelianenko is a mixed martial arts fighter from Russia that is the only person in the world that is unbeaten. He actually does have one loss but that was from a cut that was caused by an illegal blow so its not really recognized. Fedor competes as a heavyweight even though he is only 6 foot. His workouts consist of hitting tires with hammers and wrestling in sweatsuits in abandoned baltic warehouses in minus temperatures. He is known to hunt bears with just a knife and a pitchfork. There is a softer side to Fedor, he is always respectful of his opponents and nearly always smiling (below).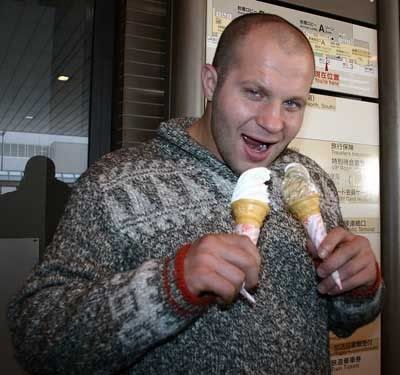 He also has a love for drawing and dishes out these great little characters.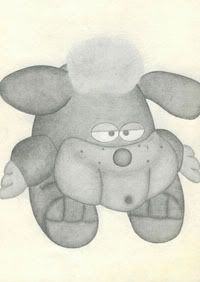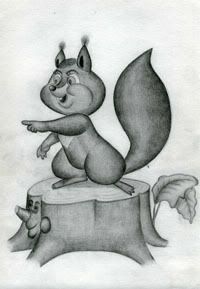 Russian President Putin took a day off parliament to see him fight and Jean Claude Van Damme follows him around almost obsessively. Fedor has always been criticized by American mixed martial artists for not being the real deal so they organized him to fight one of their own, a clearly much bigger opponent on their soil, to humble him with a post cold war American bullyramming.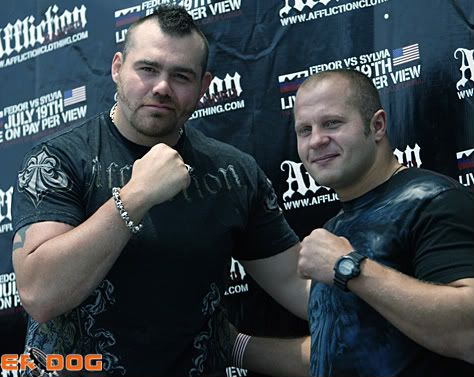 The trap was set. Lets watch what happened.
Fedor Emelianenko vs. Tim Sylvia
- Watch more
free videos
The Cold Vein by Cannibal Ox in my opinion was the last great indie hip hop record. Produced by El-P it had like a crunchy synth based future ghetto tech vibe, was very melodic and in some ways quite ambient. They only did one album but it is a masterpiece. Here are two tracks.
Cannibal ox - Atom.mp3

Cannibal Ox - The F word.mp3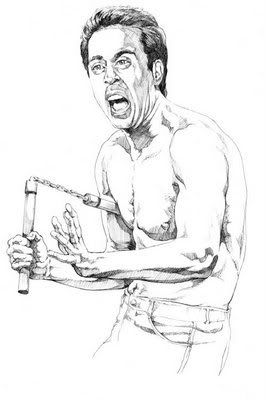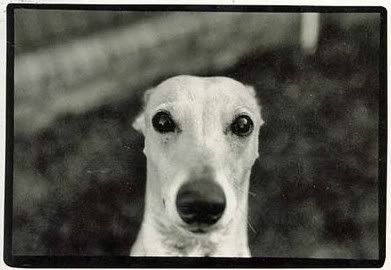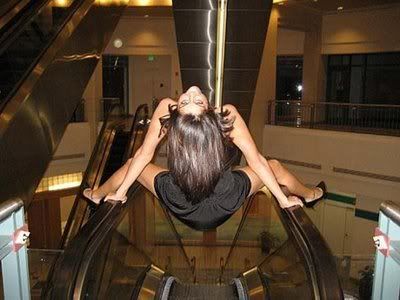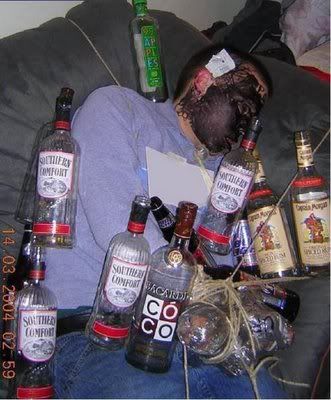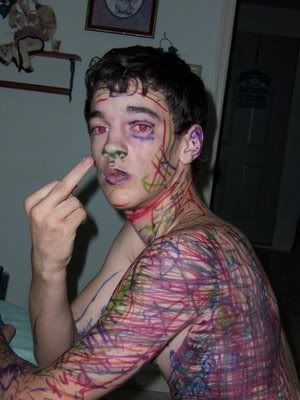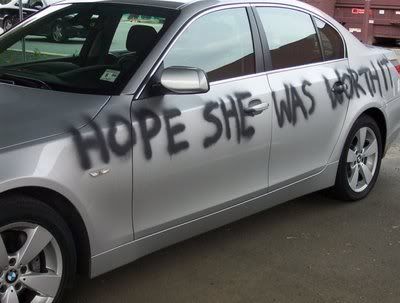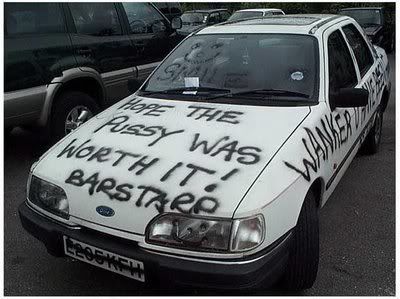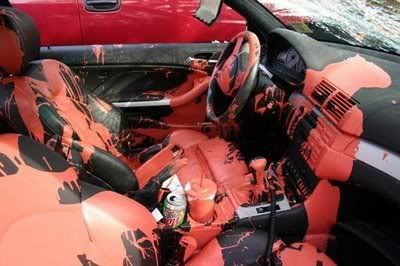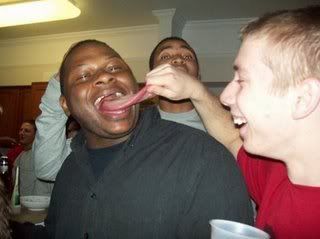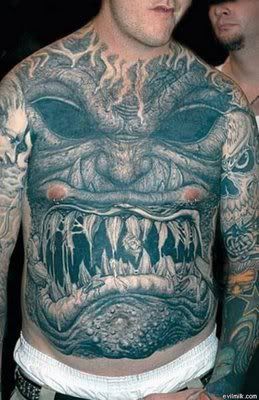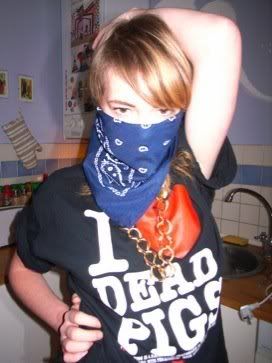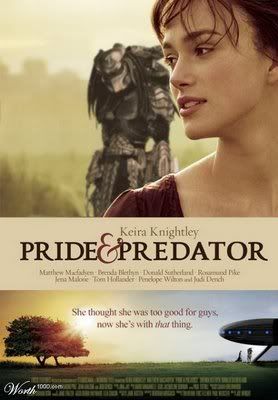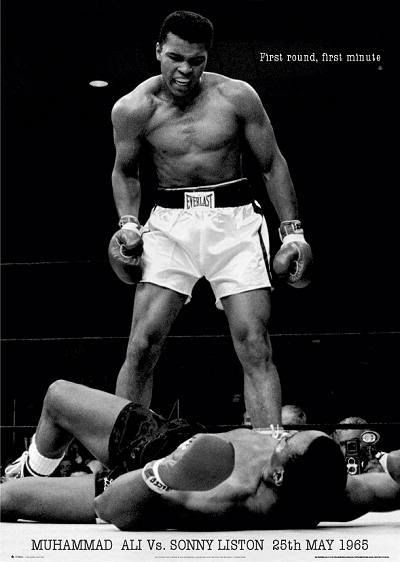 Muhammad Ali was the greatest sports icon of the second half of the 20th century. He floated like a butterfly, stung like a bee, and didn't believe there was anything gay at all about that claim. But despite a long and storied career that spanned decades and continents, the most famous photograph of him was taken early in his career in Maine, at the most poorly attended and controversial heavyweight championship bout ever held.
The fight was a rematch and the poor bastard Ali's standing over was Sonny Liston. Their first fight had ended mysteriously when Liston refused to come out of his corner. In the months leading up to the rematch, they had a difficult time securing a venue, partially due to rumors of mob involvement, which is how they ended up in Maine. Making things all the more shady, nobody saw the punch that knocked Liston out. While the resulting photograph makes Ali look like he's celebrating in triumph, many witnesses, journalists and those who were ringside claim Ali was actually yelling at Liston to get up, presumably so he could at least wait for a more plausible punch before taking a dive.
In the seedy world of professional boxing, Liston was perhaps the dirtiest and most mysterious guy in the ring. No one knew, including Liston, when or where he was born. Liston had done time and apparently had underworld connections, including having his contract owned by notorious and prominent Mafiosos.
Because of that, there were rumors that Liston bet against himself because he owed money to the mob and really didn't feel like getting fitted with a pair of cliche cement shoes.
To make things worse, apparently Liston had another group to fear: the Black Muslims who supported Ali. The word, coming straight from one of Liston's trainers, is that Liston was so petrified of being murdered by the group that he decided it just wasn't worth it to mix it up with Ali. So taking the dive may have killed two birds with one stone.
Or not, since Liston died a mysterious death (the cops declared it a heroin overdose, but he barely had any in his system), causing some to speculate he was murdered. Man, if you can't trust Mob bosses and violent extremists, who can you trust?


New Order - Your silent face.mp3