If you get tattoo's make sure they are a wise choice. Dont get something you will regret. Try to remember the principles of subtlety like these people...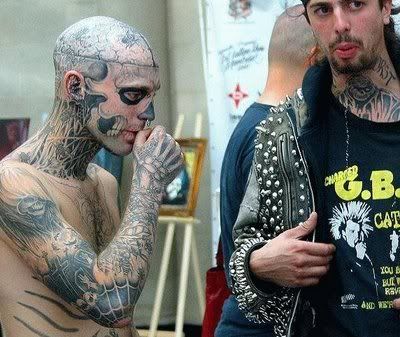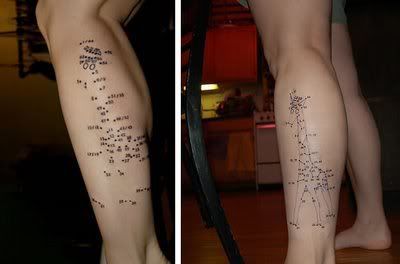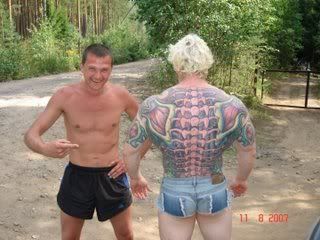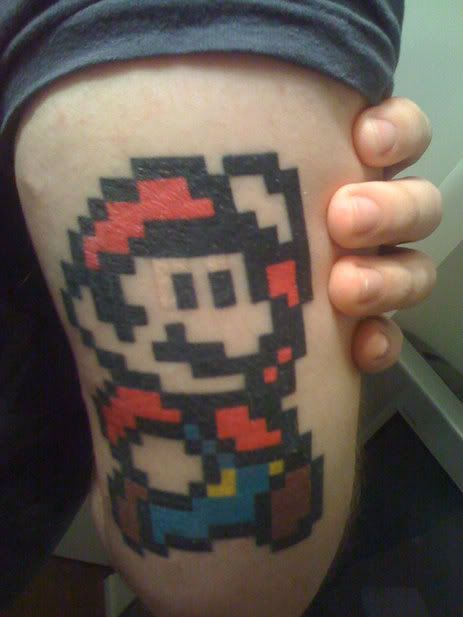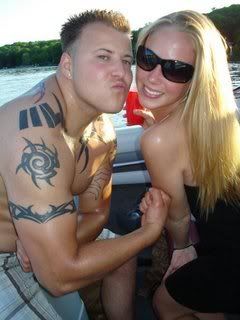 Ive never understood it when people say to people with tattoos "What happens when you are an old man, what then". Have you ever seen those old men with tattoo's? They are the coolest thing on the fucking planet, nothing matters when you are that age, those inked up codgers are getting all the GILF's and are exactly where I wanna be at...Stupid question.
You can even get your teeth tattooed now, here is a Letterman tooth.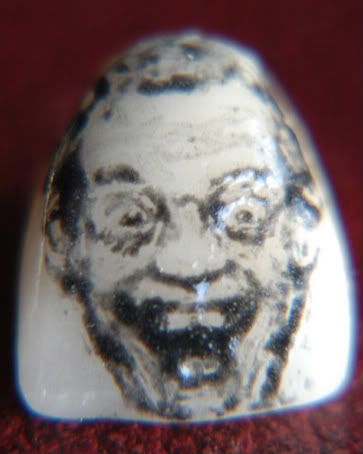 Like a lot of people I hate heights. These wacky Frenchman I think are pretty ok with them. I nearly fainted at this video.
The Postal Service - Such great heights.mp3 Download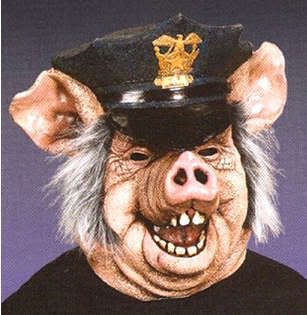 The Police - When the world is running down you make the best of whats still around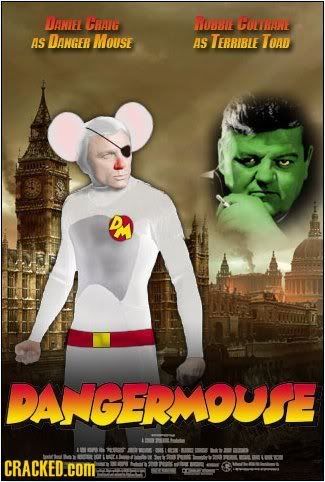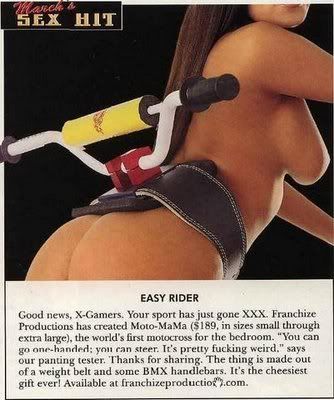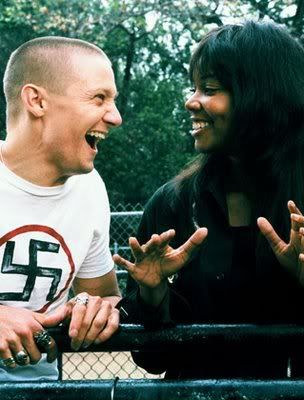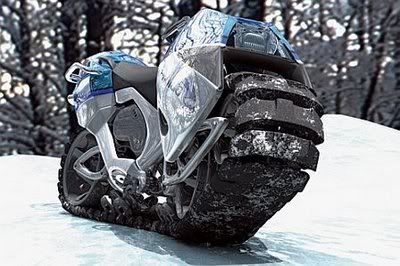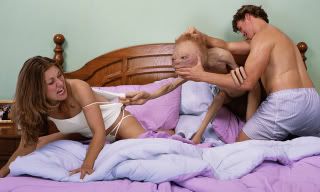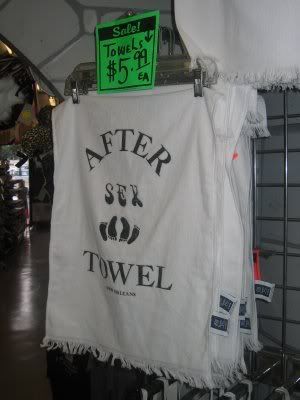 If you ever go to Jamaica be sure to dance with the locals, they are quite accommodating.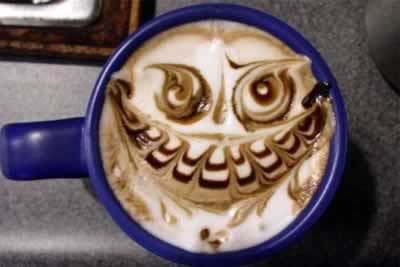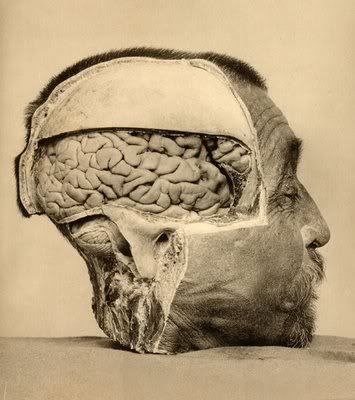 Timbaland is touring.Here is 2 of his songs with Ginuwine who has seemingly vanished into a bottle of grey goose and date rape accusations...
Ginuwine - My Pony.mp3 download
Ginuwine - Whats so different.mp3 download
Id like to live in one of these abodes.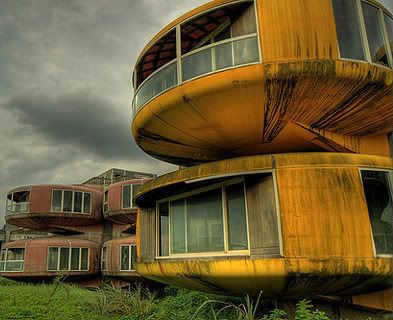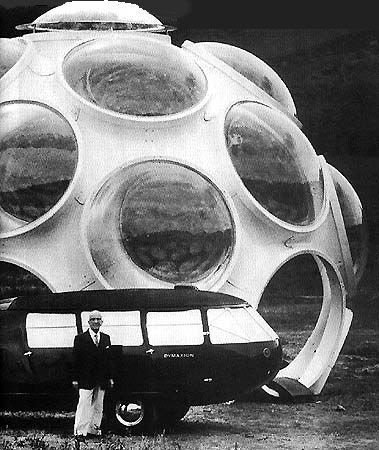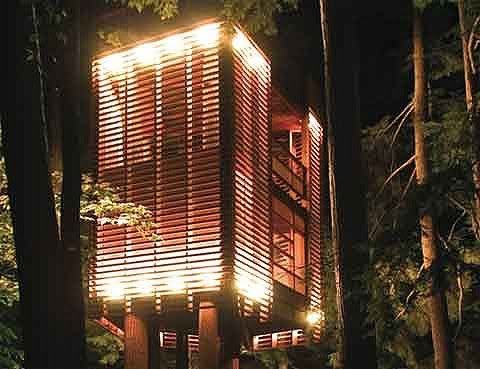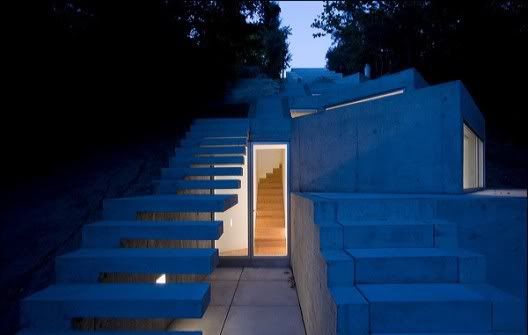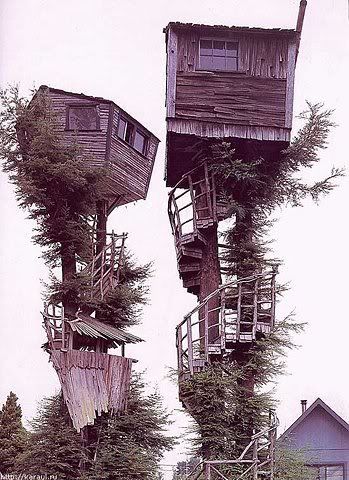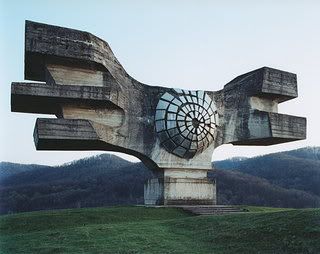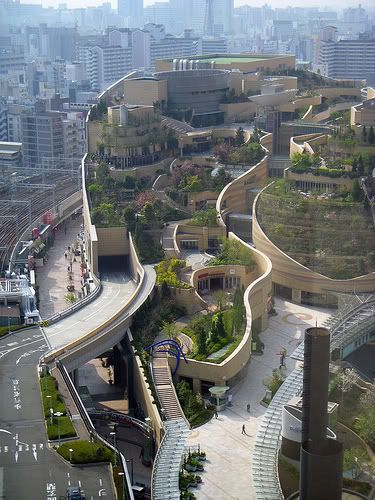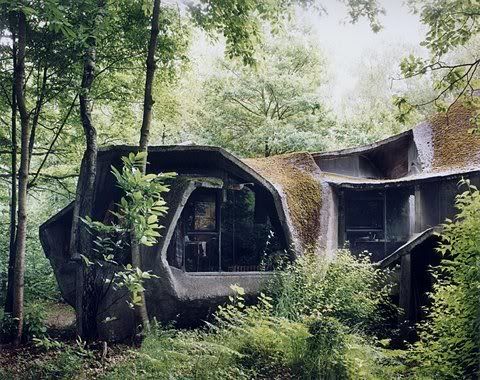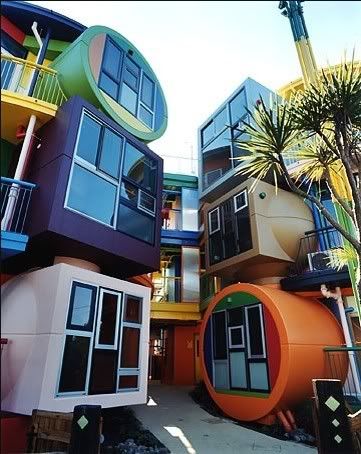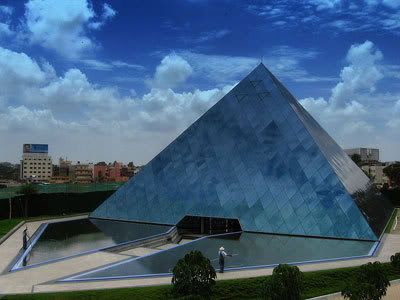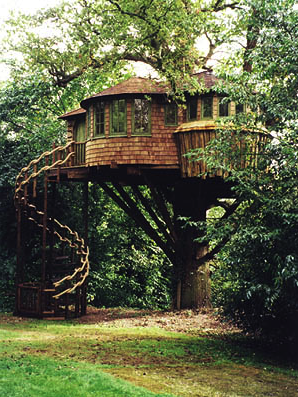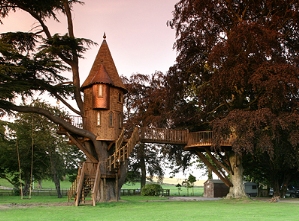 David Lee Roth - This must be just like livin' in paradise
mp3 download
Anna Nicole Smith was a train wreck personified. Look at these out takes from her movie Skyscraper which by the looks of it would have taken years to complete. I really feel for the cast and crew..
Glass Candy are very good. I saw them in Melby and shared the audience with a sea of girls with fringes who have international accents, skulk in the corner, wear leather jackets, only go out with guys in bands or dj,are vegetarian, are in the design or fashion industry, have very red lips, talk about all things French,love vintage anything, ape Kate Moss and Zooey Dechanel, like polaroids, seem disinterested and generally need an american football team to pull a train on them. There are literally millions of these dud root girls, they are extremely common. If you want to hook up with one just say you met Vincent Gallo in New York and they will probably give you a wristy in the back of Borders and use a copy of Russh to clean up.
Anyway heres 2 of their tracks and some from other Italians Do It Better labelmates.
Glass Candy - Iko mp3 download
Glass Candy - Sugar and Whitebread mp3 download
Chromatics - In the city mp3 download
Zombi - Sapphire(cosmo galactic prism remix) mp3 download
Jim Phillips created nearly all of the Santa Cruz graphics in the 80's at the height of the skateboarding boom. His most recognizable piece was the iconic screaming hand which still is around today in many different forms. Jim still lives on the beach in Santa Cruz and designs for skateboard companies.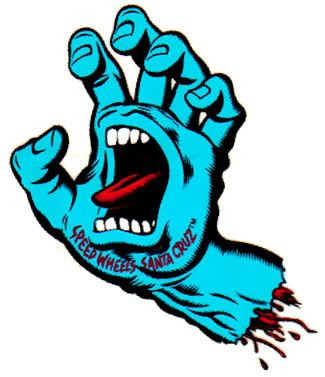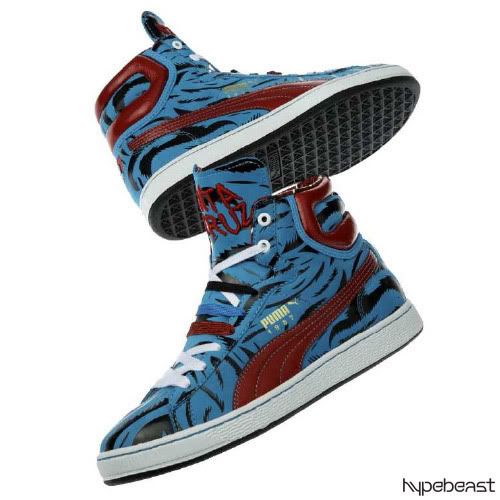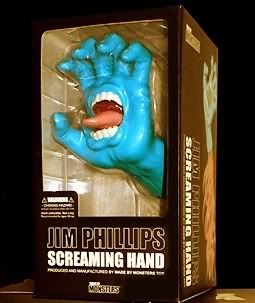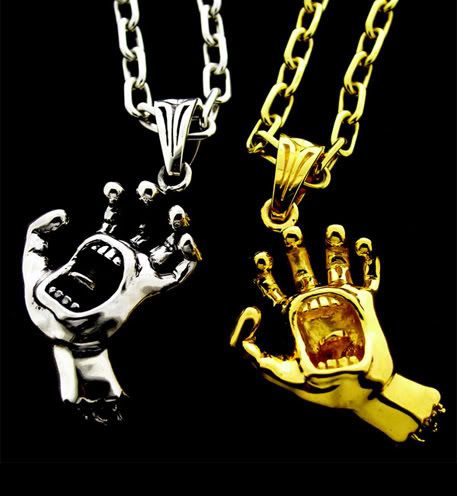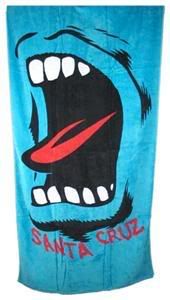 Old Skull are kid punk band from the late 1980's skateboard scene, they wrote songs about Aids, hotdogs, killing dead eagles and the homeless
Some of the best Breakdancers are broken.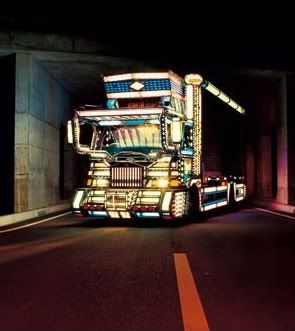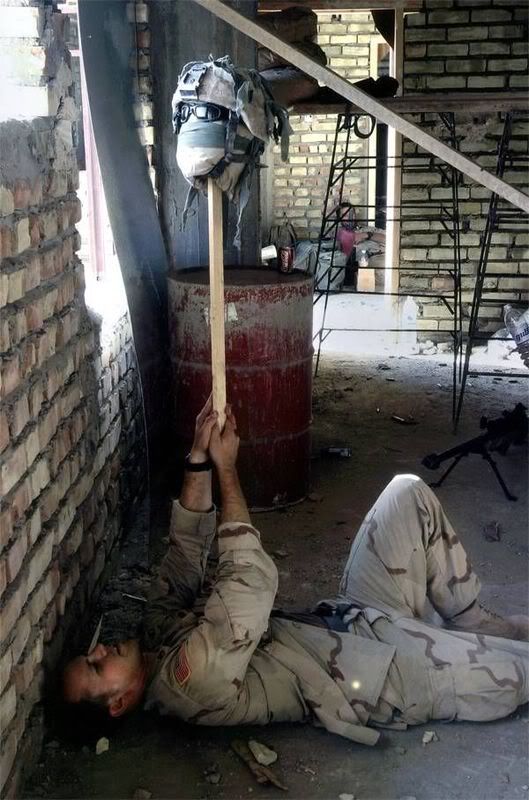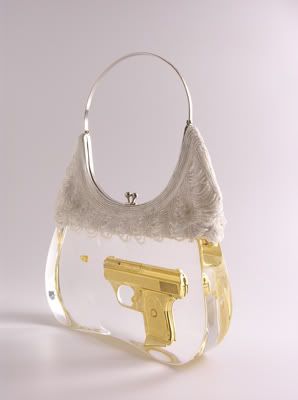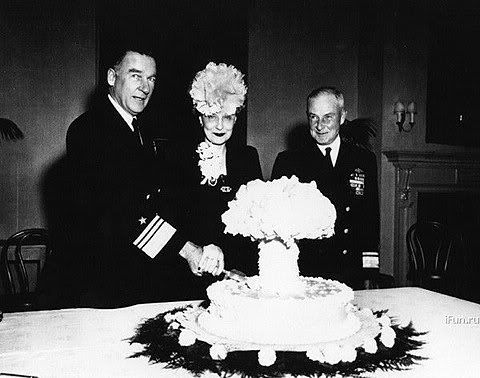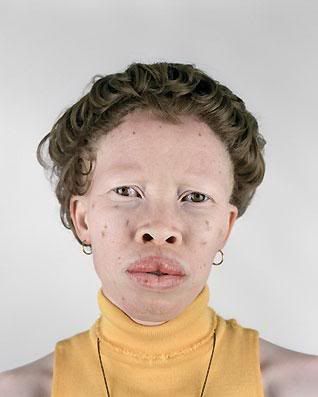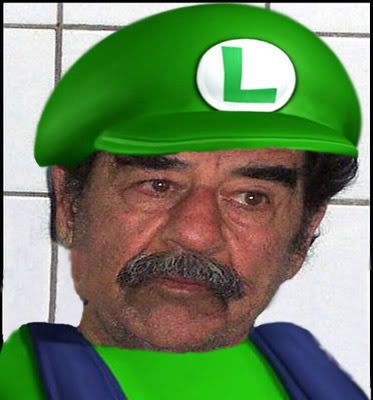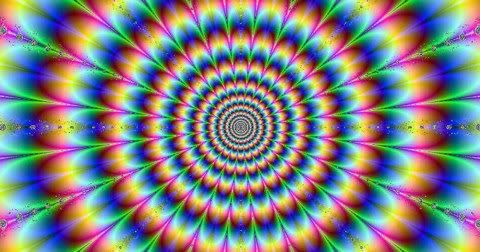 Chromophobia is the fear of bright colors.
Imagine you're strolling down a main thoroughfare and you chance upon a vast panorama of leather regalia, rainbow flags and colorfully decorated floats. You've stumbled upon the most flamboyant section of the gay pride parade. Suddenly, you feel an uneasiness giving way to terror, but you're not sure why. Congratulations, you're the proud owner of chromophobia, the fear of bright colors. Or you're just a homophobe.
Famous Chromophobes: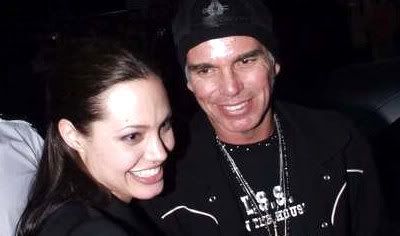 Billy Bob Thornton, a man who housed just enough crazy to land Angelina Jolie, has plenty of other crazy to accessorize with it. On top of being an admitted chromophobe, he has a recorded history of fearing plastic cutlery, as well as antique furniture.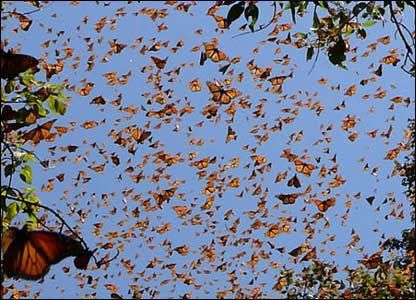 Lepidopterophobia is the fear of butterflies.
The savagery of nature can be chilling. Lepidopterophobes remind us that were it not for the advent of long sleeve shirts, we would all be completely exposed to the rabid butterfly hordes fluttering about. Despite their taking great pains to warn humanity about the iradescent-winged scourge at IHateButterflies.com, the rest of us stubbornly insist on living our lives in relative calm. Guess who will be laughing last when our bones are picked clean by voracious butterfly proboscises?
Famous Lepidopterophobes:
Nicole Kidman. So if you were wondering what sort of person believes butterflies are a source of unspeakable peril, first ask yourself if this person would buy into Tom Cruise's heterosexuality long enough to marry him. This principal of psychology is not formally called the Nicole Kidman Principle, but give it time.
A track that is black and dancey. You will like this.
DJ DKline & Red Polo - One in the front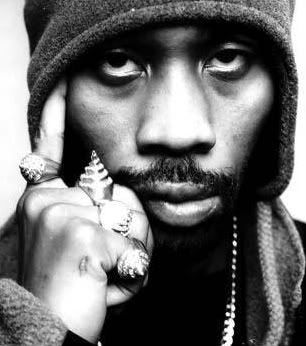 RZA from the Wu Tang Clan was amazingly good from 93 to about 97. Then he when the typical rock star route, got experimental and made some of the worst music ever written. If anyone fell off its this man. The fact that he makes an appearance in the wank fest Coffee and Cigarettes does not help either. Anyway this 70 minute mix is his best stuff and its a downright sonic masterstroke.
RZA - Beats 93 to 97
I know people want to look sunkissed and healthy and if you can use a solarium and make it look natural go for it but people...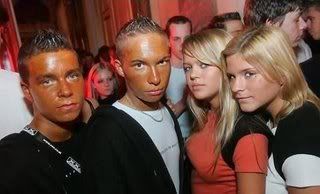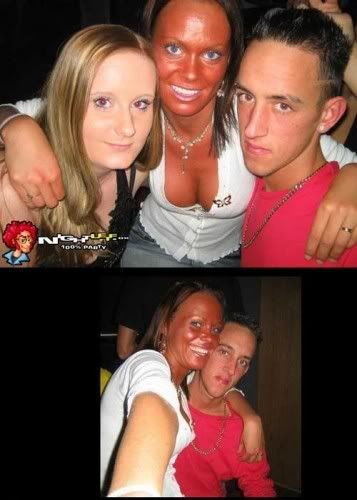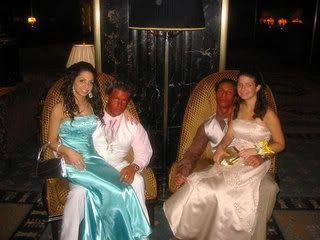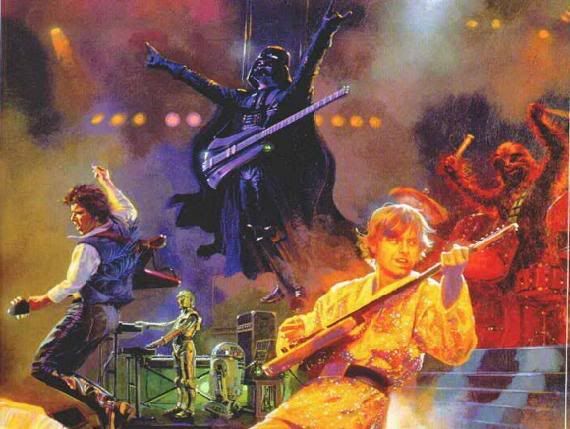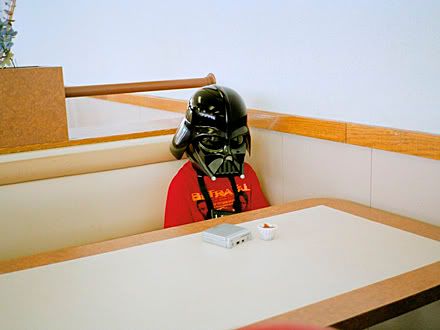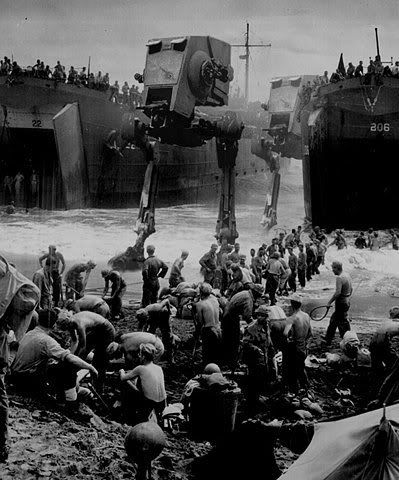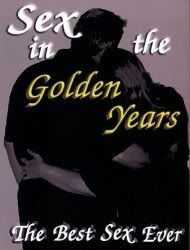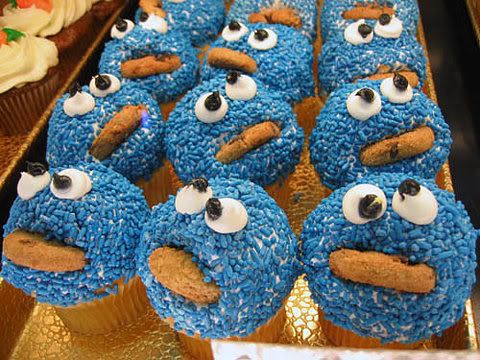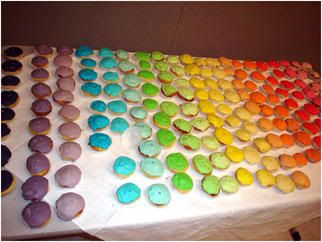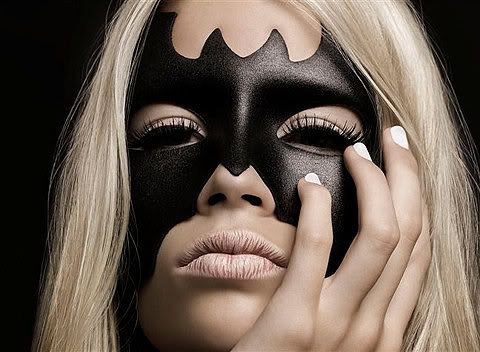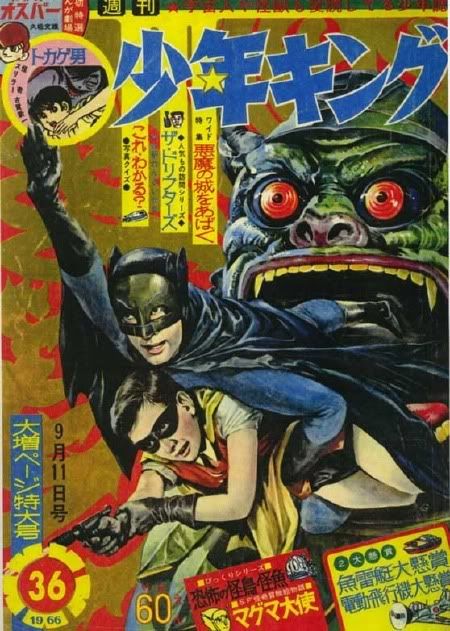 Here is a track which is great to go to sleep to and features Lt Briggs from Twin Peaks. See you next week.
Biosphere - Hyperborea
mp3 download